Settlement in Lottery Dispute Highlights Benefits of Mediation
The Advocate Files: Benefits of Mediation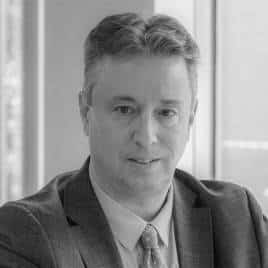 Settlement in Lottery Dispute Highlights Benefits of Mediation
News that a Nova Scotia woman and her nephew reached an agreement on how they will share a disputed lottery jackpot illustrates the benefits of mediated solutions, Toronto mediator and settlement counsel Mitchell Rose says.
"Mediation is a great tool for resolving disputes early, particularly where family is involved, and those relationships need to be preserved," says Rose, principal of Mitchell Rose Professional Corporation.
"Whether it's an inheritance or a windfall, it might seem like you're fighting over a large amount of money but legal bills can add up quickly, and there may not be much left at the end of the day," he says.
"Mediation is also really helpful when it comes to preserving family relationships," he says.
The Globe and Mail reports the family members settled their "painful, public dispute" over a $1.2 million jackpot that made headlines across Canada.
The woman sued her nephew after a charity fundraiser's grand prize was divided between the two, leaving them each with $611,319.50. The woman alleged she put her nephew's name on the ticket for good luck and agreed to split the money if they won the consolation prize — not the jackpot.
In a statement to the Globe, a lawyer for the woman said the two sides came to an agreement about the windfall — she will receive $261,319.50 of his portion, bringing her total winnings to $872,639 and leaving him with $350,000.
"The parties are pleased to announce that they have reached a resolution … They are both satisfied with the terms of the settlement. It was reached mutually in order to avoid further court proceedings and to bring this matter to a final conclusion," the lawyer's statement said.
"Both parties are looking forward to putting this matter behind them, and no further media statements will be made," he added.
The dispute gained widespread attention after a photo op ended with the woman telling her 19-year-old nephew she intended to take him to court, the Globe reports.
Since then, the woman's lawyer says she was bothered by the breakdown in her relationship with her nephew. She did not have children of her own and has supported her nephew financially and emotionally, he said.
"This is a very special person in her life," her lawyer said. "She hopes they can somehow reconcile that relationship in the future."
In August, a judge granted a preservation order freezing the winnings until the case was resolved.
Rose, who was not involved in the matter and comments generally, says presumably the terms of the settlement were disclosed because laws require lottery jackpots to have winners' names and prizes published for transparency purposes.
"In most cases, the world doesn't know the result of the terms of the settlement, which is another draw of mediated solutions," he says.
"We likely only know their apportionment because the government would need to know," Rose adds.
Does this article speak to you? Was it helpful?
The points discussed above are from a lawyer that focuses his practice on mediation. If you require a Mediator in Toronto or Southern Ontario or wish to discuss how a mediator can help you, call Mitchell Rose for details.
View the profile of this Leading Mediator in Toronto
This and other articles / posts originally appeared on the now defunct Advocate Daily. As expressed in writing by that website's owner, the articles / posts, part of a paid service provided by Advocate Daily, are the intellectual property of the lawyer and/or legal service provider who wrote, or for whom the article / post was written and they are free to use as they wish.
All articles / posts redeployed on Top Lawyers™ are done with the expressed consent of the Canadian lawyers and other professionals mentioned in said article / post.