Should mediators work on contingency?
The Advocate Files: Mediators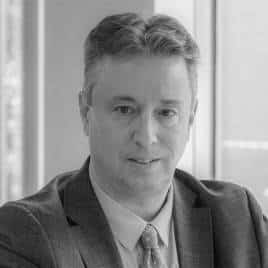 Should Mediators Work on Contingency?
By Mitchell Rose
– Toronto Mediator and settlement counsel
Recently, someone asked me if mediators ever work on contingency. The question took me by surprise. To me, the answer seemed obvious, and so I replied: "No, of course not." As a mediator, I have never charged a contingency fee, nor do I know any mediators where I practice (Ontario, Canada) who do so. Frankly, I don't believe the thought had ever crossed my mind. However, as a lawyer (I am a lawyer and a mediator – just not for the same dispute), I will enter into contingency fee arrangements for legal services with clients from time-to-time, and for certain types of matters.
Nevertheless, I was curious about my instant aversion to charging contingency fees as a mediator, and I thought that the person who raised the issue deserved a fulsome answer.
In this post (and its conclusion next week), I will address the following questions:
1. Are mediators in Ontario and other parts of Canada permitted to charge contingency fees?
2. If so, are contingency fees a good idea?
What are contingency fees?
A contingency fee arrangement is one in which a fee is paid to a professional only if they obtain a certain result (i.e., "if we don't win, you don't pay"). In the case of a mediator who, instead of being hired by one side to win a case, facilitates negotiations between two or more parties in conflict, the result that may justify a contingency fee may be helping the parties reach a settlement (or a certain settlement) at the mediation. While, commonly, a contingency fee is expressed as a percentage of a recovery of money — it doesn't have to be.
Contingency fees are a type of alternative fee arrangement — as in an alternative to fees based solely or primarily on time expended by a professional in a particular case. Generally, in Ontario, mediators of civil and family law disputes charge flat fees for a certain amount of mediation time (i.e., half-day or full-day) and preparation. Many mediators will then charge a fee based on an hourly rate for time spent in excess of the allotted time for the flat fee. Other mediators charge only by the hour and may or may not have daily minimum charges. Flat and hourly rates vary. Fees are generally set by the marketplace, but, in some instances, a government-mandated tariff can apply (although that tariff influence the market, as it has in Ontario).
Legal professionals and contingency fees
Ontario lawyers and paralegals may work on contingency under certain strict conditions. According to the Rules of Professional Conduct of the Law Society of Ontario (LSO), the regulator of the province's legal profession, "except in family law or criminal or quasi-criminal matters, a lawyer may enter into a written agreement in accordance with the Solicitors Act and the regulations there under, that provides that the lawyer's fee is contingent, in whole or in part, on the successful disposition or completion of the matter for which the lawyer's services are to be provided." (R. 3.6-2). This is subject R. 3.6-1, which provides that a lawyer's fee must be fair and reasonable and disclosed in a timely fashion (and please refer to the LSO's Paralegal Rules of Conduct, R. 5.01 (7) -(9) with respect to similar provisions governing paralegals' charging of contingency fees).
Although contingency fees are not without controversy, proponents will often point to the fact that they are one means of increasing access to justice for those who could not otherwise afford to hire and pay a lawyer or paralegal. Contingency fees have also become the norm in certain types of litigation, such as plaintiff-side personal injury and disability insurance claims, while their popularity varies in other areas of practice where they are permitted (i.e., wrongful dismissal).
ADRIC prohibition on mediator contingency fees
However, members of the ADR Institute of Canada (ADRIC) and its local Regional Affiliate, ADR Institute of Ontario (ADRIO), should take careful note: Mediator contingency fees are forbidden under ADRIC's Code of Conduct for Mediators (the Code), which applies to every mediator who is a member of ADRIO or any of ADRIC's regional affiliates. Section 9.2 of the Code states that a "mediator's fees shall not be based on the outcome of Mediation, or on whether there was a settlement or (if there was a settlement) on the terms of settlement." Note that this does not mean that a member who is a lawyer cannot charge a contingency fee for providing legal services at a mediation (the LSO rules apply in that case). That lawyer just cannot charge them when performing the role of mediator.
While ADRIC and ADRIO are not regulators, and mediation is an unregulated profession in Canada, the rates of membership in ADRIC and its Regional Affiliates is relatively high among working mediators in Canada. One of the reasons for their popularity is the accreditation ADRIC offers in conjunction with regional affiliates through professional designations such as the intermediate level Qualified Mediator (Q. Med), and the senior level Chartered Mediator (C. Med). Accreditation creates public and professional confidence as to mediator competency (and, for that reason, I sought and obtained a Q. Med and then, later, a C. Med designation).
ADRIC and its regional affiliates may investigate alleged breaches of the Code and suspend its mediators from membership pending the outcome of an investigation. ADRIC may cancel a membership if it determines a mediator is in breach of the Code. Suspension and cancellation of membership would prevent a mediator from holding themselves out as a Q. Med or C. Med, as well denying them the other benefits of membership (of which there are many).
It is also noteworthy that the Family Dispute Resolution Institute of Ontario (FDRIO) does not permit its members, including mediators, to charge contingency fees (and, as noted above from the LSO Rules, Ontario family lawyers may not charge contingency fees).
Therefore, mediators who are members of these ADR organizations should obviously not charge contingency fees. However, what about mediators who are (not yet) members?
Although I am not aware of the precise reasons why ADRIC chose to ban contingency fees, I suspect the drafters of the Code were mindful of several arguments I will make against mediator contingency fees in the conclusion of this post – but you will have to wait until next week to read about them. In the meantime, I invite you to consider your own reasons as to why mediators should or should not work on contingency. Also, are there any organizations to which you belong that ban contingency fees for mediators, or regulate them in some way? I am particularly interested in the approach of jurisdictions outside Canada.
Read Part Two: The Riveting Conclusion to 'Should Mediators Work on Contingency?'
This and other articles / posts originally appeared on the now defunct Advocate Daily. As expressed in writing by that website's owner, the articles / posts, part of a paid service provided by Advocate Daily, are the intellectual property of the lawyer and/or legal service provider who wrote, or for whom the article / post was written and they are free to use as they wish.
All articles / posts redeployed on Top Lawyers™ are done with the expressed consent of the Canadian lawyers and other professionals mentioned in said article / post.