Slip and Fall Case Heads to Trial After Motion Dismissed
The Advocate Files: Personal Injury | Slip and Fall Case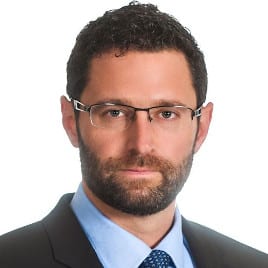 `
Slip and Fall Case Heads to Trial After Motion Dismissed
Comment by: Paul Cahill – Toronto Personal Injury Lawyer at Will Davidson LLP.
A recent case shows plaintiffs will not always have to pinpoint the cause of a slip and fall in order to successfully resist a defendant's motion for summary judgment, Toronto personal injury lawyer Paul Cahill tells us.
Cahill, a partner with Will Davidson LLP, acted for the successful plaintiff in the case, which involved injuries sustained in a casino washroom.
"It's true that the plaintiff does need to lead evidence as to the cause of a fall in an Occupiers' Liability Act (OLA) case, and if you can't prove the cause, then it's not possible to succeed," he explains. "However, what this case shows is that it's not necessary for that evidence to come directly from the plaintiff."
Cahill's client sued the casino under the OLA after falling in a bathroom stall, claiming the conditions were unsafe. However, during discoveries, the plaintiff said she didn't see any water on the floor, prompting the casino to move for summary judgment dismissing the claim.
Arguing on the plaintiff's behalf, Cahill told the motion judge that even though she had not noticed any water on the floor, the question of the slipperiness of the floor was still a triable issue due to other evidence presented, such as the presence of a custodian and a yellow caution sign in the washroom at the time of the fall.
The casino claimed that the action should be dismissed because the plaintiff had failed to provide any direct evidence of unsafe conditions. Instead, it argued, she had "rationalized" the cause of the fall, relying on another recent case in which a judge dismissed a claim summarily after finding the plaintiff's belief that she had fallen as a result of a slippery floor was not supported by "objective evidence of anything that could have caused the floor to be slippery."
But in the casino case, Ontario Superior Court Justice Jane Ferguson sided with Cahill, agreeing that the case before her differed.
"There is not only subjective rationalization but are the two objective facts — the presence of the custodian and the yellow caution sign in the washroom. This gives rise to a triable issue and is not amenable to summary judgment," she wrote in her April 13 judgment. "The motion is dismissed."
This and other articles / posts originally appeared on the now defunct advocatedaily.com. As expressed in writing by that website's owner, the articles / posts, part of a paid service provided by Advocate Daily, are the intellectual property of the lawyer and/or legal service provider who wrote, or for whom the article / post was written and they are free to use as they wish.
All articles / posts redeployed on Top Lawyers are done with the expressed consent of the professionals mentioned in said article / post.