Staged Accident Schemes Put Stain on Insurance Industry
The Advocate Files: Staged Accident Schemes Put Stain on Insurance Industry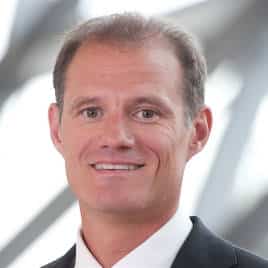 Staged Accident Schemes Put Stain on Insurance Industry
With comment from Ottawa Injury Lawyer – David Hollingsworth
Staging a car accident or exaggerating injuries incurred in a crash can have a large impact on the insurance industry and should be fully prosecuted, says Ottawa car accident lawyer David Hollingsworth.
"An experienced Ottawa personal injury lawyer will assess all aspects of a potential client's case with great attention to detail. This includes spotting 'red flags' in unmeritorious claims," Hollingsworth tells Top Lawyers. "We encourage our clients to be perfectly honest and straightforward with all treating professionals to be sure they get the appropriate treatments and fair compensation."
For Hollingsworth, the first meeting with a client is key to ensuring the claim is valid. While he believes staged accidents are quite rare, he says lawyers must always do their due diligence.
"I have not encountered a staged accident issue in 17 years of representing more than 1,000 car accident clients," says Hollingsworth. "It would be a shame for the public to feel that staged accidents are in any way commonplace.
"But if an accident were to be staged, it is fraud. Should such a fraudulent claim be advanced, it is in everyone's best interest to prosecute to the fullest extent of the law."
That's exactly what happened to a Peel Regional Police constable who was recently jailed for five years after being convicted for completing a series of false motor vehicle collision reports dating back to 2010. The reports resulted in insurance companies paying more than $1 million in bogus claims, says the National Post.
That kind of scam overshadows the many who legitimately suffer injuries in real accidents, says Hollingsworth.
Many of his clients have been traumatized by being in a serious crash. And they are consumed with trying to overcome the impact it has caused.
Hollingsworth says a formidable event like a collision can also cause psychological symptoms and disorders such as driving anxiety and post-traumatic stress disorder.
The resulting impact can be complex and, to those unfamiliar with these intricacies, may appear to be exaggerated, he adds.
"When a person has been hurt in a motor vehicle accident, it is very common that these injuries cause more than just pain and reduced physical strength. These injuries affect every aspect of the family, as well as employment, social activities and recreational life," says Hollingsworth.
"In my experience, people do not purposely exaggerate symptoms. Most people want to get on with life," he says.
Does this article speak to you? Was it helpful?
The points discussed above are from an Ottawa car accident lawyer that focuses his practice on personal injury and disability law – Including serious injury and death arising from motor vehicle accidents in Ottawa and surrounding areas. If a loved one has had a serious injury from any type of car accident in Ottawa and surrounding regions contact David Hollingsworth for a free, no obligation consultation.
View the profile of this Ottawa car accident lawyer
This and other articles / posts originally appeared on the now defunct advocatedaily.com. As expressed in writing by that website's owner, the articles / posts, part of a paid service provided by Advocate Daily, are the intellectual property of the lawyer and/or legal service provider who wrote, or for whom the article / post was written and they are free to use as they wish.
All articles / posts redeployed on Top Lawyers are done with the expressed consent of the professionals mentioned in said article / post.