Structured Settlements Often the Wise choice: Hollingsworth
The Advocate Files: Personal Injury | Structured Settlements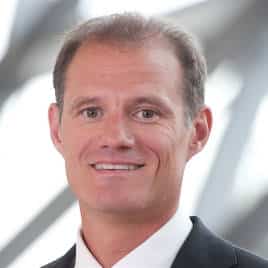 Structured Settlements Often the Wise choice: Hollingsworth
When a plaintiff agrees to resolve a personal injury claim by receiving a structured settlement from the insurance company, it offers several advantages, says Ottawa personal injury lawyer David Hollingsworth. "It is not uncommon for the parties to reach an out-of-court settlement for an 'all-inclusive' amount of money," he says.
Hollingsworth, principal of Ottawa Personal Injury Lawyers, says a portion of these funds may be placed into a structured settlement to pay for the costs of future lost income, rehabilitation costs and other medical or life expenses.
"The auto insurer pays the settlement funds to a life insurer, who in turn pays the claimant in monthly installments rather than the client receiving a lump sum up front," he says.
In some cases, the court or the insurance company may require the creation of a structured settlement, which he says plaintiffs should regard as "forced savings that can offer some tax benefits and some protection from creditors.
"They are exclusively limited to personal injury claimants, and the settlements should not affect the person's eligibility for government assistance or credits," Hollingsworth says.
The insurance company places some or all of the lump sum of the settlement into an annuity where the accident victim receives guaranteed payments through a regularly scheduled stipend, he explains.
Those payments continue whether the plaintiff becomes unemployed or files for bankruptcy, but he cautions that such settlements can't necessarily be used as security for a loan.
When the claimant dies, in the case of accident benefits settlements, the remainder may revert to the auto insurance company, but the settlement may also be structured in a way that guarantees payments to beneficiaries, even if the person dies, Hollingsworth says.
An Ontario Court of Appeal case determined that structured payments covering loss of income are not considered property in case of divorce, but rather as income, and the amount would be used to determine spousal support, he says.
"The decision may now cause lawyers to consider the ramifications of a future marital breakdown on how, or if, settlement funds should be specifically allocated in a structure," Hollingsworth says. "This is so despite the myriad of reasons why cases are settled on an 'all-inclusive' basis, including the unknown future medical and income needs, and the risks of taking a case to trial.
"A structured settlement is very often the wise choice, however, once the funds are deposited into the structure, this cannot be reversed," he says.
This and other articles / posts originally appeared on the now defunct advocatedaily.com. As expressed in writing by that website's owner, the articles / posts, part of a paid service provided by Advocate Daily, are the intellectual property of the lawyer and/or legal service provider who wrote, or for whom the article / post was written and they are free to use as they wish.
All articles / posts redeployed on Top Lawyers are done with the expressed consent of the professionals mentioned in said article / post.