Sue Your Way to Settlement
The Advocate Files: Mediation and Settlement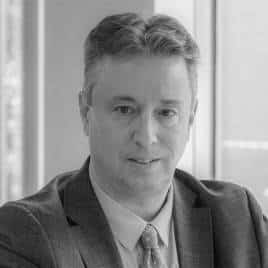 Sue Your Way to Settlement
By Mitchell Rose
– Toronto Mediator and Settlement Counsel
Even settlement counsel like me, who encourage early resolution and discourage litigation, sometimes must "sue for peace."
Despite this, and despite my earlier post about when it is appropriate to refuse to mediate or settle, I am still committed to early, negotiated solutions in most cases. After a long career as a civil litigator, I now focus on resolving disputes for my clients rather than taking them to court (when I am not working as a neutral mediator hired by other legal professionals and parties to help resolve their cases).
So why am I promoting the occasional lawsuit as a settlement tool?
This is not about being "cruel to be kind." It is about being a realist, as well as an effective advocate. I am also not suggesting that we necessarily engage in long, drawn-out lawsuits. I am referring to "starting" a lawsuit and then continuing to negotiate, if possible.
There are the obvious situations where starting a legal proceeding is absolutely necessary, such as the following:
To preserve your client's rights because a limitation period is about to expire; or
To trigger the opposing party's insurance coverage – since a demand letter may not suffice; or
To prevent some form of irreparable harm, such as where an injunction is required.
However, there are other, less obvious situations where suing may be warranted even when your aim is to achieve early resolution.
For example:
When the other side shows no interest in settlement negotiations, or the parties are far apart in their settlement positions, and there is no interest in attending mediation; or
The other side is being needlessly, or purposely, slow in responding to offers or requests from you (they are "dragging their feet" or simply not responding in a timely manner), and nothing else will motivate them to move at a more reasonable pace; or
Starting a lawsuit may trigger an early, mandatory mediation under your local rules of procedure; or
The lawsuit is not merely a "knee-jerk" next-step following your intentionally high opening offer to settle. Instead, it is part of a well-thought out, grand strategy — such as pursuing a quick motion for summary judgment.
Suing to settle requires a concerted effort on the plaintiff's part to attempt to resolve the matter quickly after proceedings have been initiated. This may include serving your Statement of Claim (or other relevant court documents) along with a "without prejudice" offer to settle, and waiving the normal deadline for filing a defence to allow for a settlement meeting, discussions or even a mediation attendance (or all of the above).
There are additional situations, of course, where a lawsuit is advisable, even though your aim is an early settlement. In each case though, suing should still be a last resort.
Furthermore, legal professionals need to carefully weigh, with their clients, the costs of starting a lawsuit to ensure they do not exceed the benefits. In this regard, one must also take into consideration intangibles, such as the defendant's hurt feelings – especially if they are not legally sophisticated. Those hurt feelings could lead to a freeze in negotiations and, therefore, move you further away from a settlement.
As well, just because you start a lawsuit, and attempt to settle it in good faith, does not mean you will necessarily be successful. You and your clients had better be prepared for the possibility of a long, drawn-out, expensive proceeding.
Lastly, before suing, settlement counsel should consult with their litigation counsel colleagues who may assume carriage of the proceeding if the lawsuit cannot be resolved early. Their input into the pleadings, and other relevant documents, is essential if they are to attend examinations for discovery or a hearing in the event there is no settlement.
This and other articles / posts originally appeared on the now defunct Advocate Daily. As expressed in writing by that website's owner, the articles / posts, part of a paid service provided by Advocate Daily, are the intellectual property of the lawyer and/or legal service provider who wrote, or for whom the article / post was written and they are free to use as they wish.
All articles / posts redeployed on Top Lawyers™ are done with the expressed consent of the Canadian lawyers and other professionals mentioned in said article / post.