Sweeping New Law Boosts Protection for Nova Scotia Cyclists, Pedestrians
The Advocate Files: Personal Injury | Vulnerable Road Users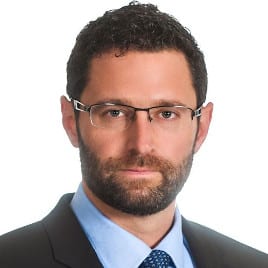 `
Sweeping New Law Boosts Protection for Nova Scotia Cyclists, Pedestrians
Comment by: Paul Cahill – Toronto Personal Injury Lawyer at Will Davidson LLP.
A sweeping new law governing Nova Scotia's roads and highways would for the first time include pedestrians, cyclists and people who work along roadways as "vulnerable road users," and double fines for accidents that seriously injure or kill them.
Transportation Minister Lloyd Hines says the intent of the change in the new Traffic Safety Act is to provide better protection and to signal that roadways are used by more than just motorized vehicles.
In addition to the increased fines, drivers convicted of injuring someone deemed vulnerable would also be subject to an automatic suspension of up to six months.
Hines says the proposed replacement for the Motor Vehicle Act would also clamp down on the use of devices that lead to distracted driving.
The current law only covers texting while driving and the changes would ensure any device, including cellphones and global positioning systems, would only be used hands-free, with fines increased from $295 to $410.
In an interview, Toronto personal injury lawyer Paul Cahill says the proposed laws should enhance public safety for pedestrians and cyclists alike.
"Ontario should give serious consideration as to whether these laws may do the same here," says Cahill, a partner with Will Davidson LLP.
In anticipation of the increased use of autonomous vehicles in coming years, the province has included a provision that drivers must maintain control of the vehicles at all times, meaning they must be in the driver's seat and ready to take the wheel should something go wrong.
The Transportation Department says currently there are only 112 vehicles with self-driving features on the province's roads.
Another change would give municipalities the ability to enforce excessive noise caused by motor vehicles through bylaws.
Hines says it will take about two years before all new regulations and the new law are in place.
*** UPDATE ***
We are happy to report, The Ontario government introduced Bill 62, Protecting Vulnerable Road Users Act, 2018. The Bill amends the Highway Traffic Act. It is about the legal consequences of a collision that seriously injures or kills a pedestrian, a cyclist, a mobility device user, a roadway worker, an emergency responder outside their motor vehicle or vulnerable road user listed in the Bill.
This and other articles / posts originally appeared on the now defunct advocatedaily.com. As expressed in writing by that website's owner, the articles / posts, part of a paid service provided by Advocate Daily, are the intellectual property of the lawyer and/or legal service provider who wrote, or for whom the article / post was written and they are free to use as they wish.
All articles / posts redeployed on Top Lawyers are done with the expressed consent of the professionals mentioned in said article / post.