The Importance of Succession Planning for Law Firms
The Advocate Files: Personal Injury | Succession Planning for Law Firms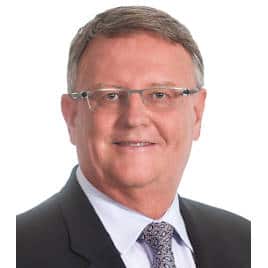 Succession Planning for Law Firms
Comment by: Gary Will
– Oakville Personal Injury Lawyer and Certified Specialist in Civil Law
Succession Planning for Law Firms – The importance of succession planning hit home for the partners at Will Davidson LLP after four retirements and a death within eight years, Toronto personal injury lawyer Gary Will tells us.
Will, managing partner of the firm, says there was nothing in place to deal with the loss of five partners in such a short period of time between 1988 and 1996.
That meant the remaining partners had to finance buyouts for those who left, which forced some younger lawyers to take out loans to pay out the partners.
Making things even more difficult, he adds, it was the managing partner who died and he was a substantial biller.
"It did put some strain on the firm," says Will. "We learned a lot from that experience."
The firm — now made up of 19 lawyers, five of them partners — has since started using life insurance policies "to finance the exit of partners by borrowing on the cash value of the policy," Will tells us.
Will says it's important to buy the policy early on in a lawyer's career to ensure lower monthly payments and to build up enough equity to buy out departing colleagues.
This and other articles / posts originally appeared on the now defunct advocatedaily.com. As expressed in writing by that website's owner, the articles / posts, part of a paid service provided by Advocate Daily, are the intellectual property of the lawyer and/or legal service provider who wrote, or for whom the article / post was written and they are free to use as they wish.
All articles / posts redeployed on Top Lawyers are done with the expressed consent of the professionals mentioned in said article / post.