The Riveting Conclusion to 'Should Mediators Work on Contingency?'
The Advocate Files: Mediators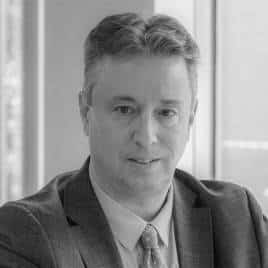 The Riveting Conclusion to 'Should Mediators Work on Contingency?'
By Mitchell Rose – Toronto Mediator and settlement counsel
Welcome to the riveting conclusion of last week's post, entitled should mediators work on contingency? I appreciate the 'negative' response it generated (as in, "no, they should not work on contingency"). There should be no surprise then that, unlike the lawyer-side of my brain that often answers tough legal questions with "well, it depends," the mediator-side is clear and unequivocal on the issue of whether mediators should charge contingency fees: "No, and it doesn't depend (on anything, anyone, or any result)!"
Five reasons mediators should not charge contingency fees
As mentioned previously, if ADRIC's prohibition on mediator contingency fees is not enough to convince you that non-member mediators should follow suit, I'm prepared to try to convince you. Although I am not aware of the precise reasons why ADRIC chose to ban contingency fees, I suspect the drafters of the code were mindful of several of the following arguments against mediator contingency fees (particularly the first two):
Reason 1: Mediators are supposed to be neutral and impartial. However, if you make the mediator's fee – or part of that fee – dependent on achieving a settlement (or certain terms of settlement) then neutrality can be compromised since the mediation outcome affects the mediators' ability to get paid. As Cyndi Lauper sang, "money changes everything." Money can compromise neutrality (or the appearance of neutrality) and, if neutrality is compromised, the parties lose faith in the mediator and, with it, the mediation process.
Reason 2: Related to neutrality is the concept of party autonomy or self-determination. If the mediator gets paid regardless of the outcome of the mediation, the parties need not worry about being consciously or unconsciously influenced by the mediator (or the mediator's fee arrangement) to settle so that the mediator is paid. A ban on contingency fees facilitates people making smart choices for themselves about their disputes with the mediator' assistance. While an argument can be made that self-determination justifies sophisticated parties, of equal bargaining strength, electing to be charged contingency fees for mediation purposes, in my view, the risk to neutrality and the integrity of the mediation process is too high a price to pay.
Reason 3: Working as a mediator for two or more opposing parties during a relatively short intervention in a case (i.e., up to one day) requires a different skill set than a lawyer or paralegal who has carriage of one client's case over the course of months or years. As well, despite a mediator's best efforts, a case can settle or not settle at mediation for a variety of reasons (for example, one party is simply uninterested or has unrealistic expectations). Often, the mediation creates an atmosphere for settlement can take place in the weeks or months that follow, and without the mediator's active intervention. Furthermore, there can be value in a mediation that does not result in an immediate resolution, such as a preview of a witness prior to discovery, better understanding of the other side's mindset, and obtaining an early, neutral evaluation by as to the merits of a case. Contingency fees, therefore, fail to recognize the true value of a mediator's services.
Reason 4: Mediator's fees in Ontario are not at a level necessitating contingency fees as one way of increasing access to civil justice. While there are busy mediators who may charge $4,000 or more per half-day, in my experience, this is not the norm. For example, I charge $1,800 per half-day for a two-side mediation (plus tax), with each side agreeing in advance to pay 50 per cent. I believe this is competitive when compared to other mediators with similar levels of experience. At the same time, it is possible in Ontario to hire a mediator for as low as $600 per half-day plus tax (divided between the parties) for a mandatory mediation (where applicable, and subject to the Rules of Civil Procedure) if the mediator is on the government's roster of mediators. This is as a result of a tariff that has not increased in over 20 years (and, in fact, the roster mediator could charge less than $600, if they really wanted to).
Reason 5: Finally, I am concerned that the widespread use of contingency fees by mediators who are allowed to charge them could decrease access to justice (since A2J includes achieving an appropriate, mediated settlement). If contingency fees become the norm in Ontario, I predict the following would happen: 1) Mediators who work on contingency will increase the fees they charge, when they can charge them, to reflect increased risk that they won't be paid for each case they mediate. This, in turn, can have an upward effect on all mediator fees. 2) Regardless of whether fees rise, or fall, or stay flat (in other words, even if I am wrong about fees increases), the pressure to charge contingency fees due to market forces can force skilled mediators to leave the profession — especially if they have other jobs (and, particularly, if they are members of organizations that prohibit contingency fees). Fewer skilled mediators is an obstacle to justice.
Final thoughts
Of course, the arguments against mediator contingency fees do not imply that mediators can't be more creative in how they charge, or to provide further value to clients. As an example only, while I charge a flat rate based on a half-day or full-day, plus an hourly rate for time spent beyond that covered by the flat fee rate, I usually provide the following at no additional charge: 1) In the weeks prior to the mediation date, I conduct a brief telephone or video conference with counsel in an effort to narrow issues and address expectations so as to save time and money at mediation, 2) free boardrooms and snacks if the mediation is held at our offices (subject to availability), and 3) a half-hour of time (and often more) following-up with counsel to try to resolve the matter during the week following mediation where a settlement was not reached.
Mediators should be free to offer creative fee arrangements that reflect the best qualities of alternative dispute resolution, provided those arrangements don't compromise the mediation process, or have unwanted consequences.
Part One: Should Mediators Work on Contingency
This and other articles / posts originally appeared on the now defunct Advocate Daily. As expressed in writing by that website's owner, the articles / posts, part of a paid service provided by Advocate Daily, are the intellectual property of the lawyer and/or legal service provider who wrote, or for whom the article / post was written and they are free to use as they wish.
All articles / posts redeployed on Top Lawyers™ are done with the expressed consent of the Canadian lawyers and other professionals mentioned in said article / post.