Think Arbitration for Commercial Disputes: Rose
The Advocate Files: Commercial Dispute Mediation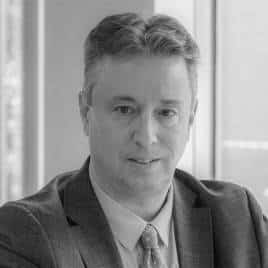 Think Arbitration for Commercial Disputes: Rose
Many lawyers are too quick to default to the traditional court system when it comes to resolving clients' disputes, Toronto settlement counsel and mediator Mitchell Rose tells us.
In the article, Rose, founder of Mitchell Rose Professional Corporation, says lawyers often turn instinctively to filing a lawsuit without considering other options, including mediation and arbitration for business disputes.
"We frequently give a lot of thought, I think, to settlement and mediation, which is good, but as lawyers, we often give less thought to alternative ways of resolving the case if we can't settle it at or outside of the mediation context. And, often, we as lawyers are falling back on ingrained patterns of litigating through the public court system," he says.
In addition to practicing employment law, Rose has developed a niche practice in neighbour disputes, and tells the paper they are particularly well-suited to arbitration.
Parties to large complex commercial cases can also reap large benefits by opting for arbitration he says, particularly in matters that require days of examinations, multiple motions and potentially weeks of hearing time. When both sides agree to arbitration, they can narrow the issues and cut the time to resolution considerably compared with slogging through the courts.
Many clients are also attracted by the privacy offered by the arbitration process, Rose says, as well as the chance for both parties to agree on a suitable decision-maker, and to set the rules of the game.
"You have the ability to customize your own dispute resolution mechanism so that you can actually save a great deal of money and time," says Rose.
This and other articles / posts originally appeared on the now defunct Advocate Daily. As expressed in writing by that website's owner, the articles / posts, part of a paid service provided by Advocate Daily, are the intellectual property of the lawyer and/or legal service provider who wrote, or for whom the article / post was written and they are free to use as they wish.
All articles / posts redeployed on Top Lawyers™ are done with the expressed consent of the Canadian lawyers and other professionals mentioned in said article / post.