Time is of the Essence When Filing Injury Claims
The Advocate Files: Personal Injury | Slip and Fall Accidents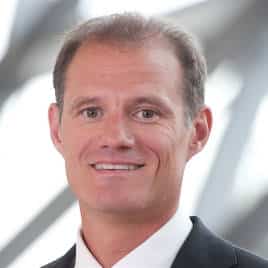 Time is of the Essence When Filing Injury Claims
Someone may only have days to file notice of a pending lawsuit after they have been injured in a slip and fall or other accident, says Ottawa personal injury lawyer David Hollingsworth.
There are prescribed time limits for launching a lawsuit, which vary depending on the nature of the incident, and having legal counsel is vital to ensure the correct procedures are followed, he says.
"The important thing when you get injured is to seek appropriate medical attention," says Hollingsworth, principal of Ottawa Personal Injury Lawyers. "And where possible, obtain photos of the location of the fall in its current state."
Then, if there is potential liability in the incident, he advises the injured person to seek legal advice as soon as possible.
Hollingsworth says if a person slips and falls on Ottawa municipal property, they have only 10 days to file a written notice to preserve their right to file a claim.
"There are some exceptions to that, but you are best to preserve your rights," he says. "It's best to let the party in question know — in writing — that you have sustained an injury. If it turns out that you're fine, you can always abandon the claim."
Hollingsworth says he frequently writes those letters for clients as a first step in the legal process. The next step would be to launch a suit, he says.
"You have two years from the date of the fall to commence a lawsuit if you're going to do that," he says, adding there is generally a two-year limitation set by the Limitations Act of Ontario for any lawsuit seeking a claim for injury.
If the incident happened on private property, many homeowner's insurance policies carry a liability clause that could cover claims for pain and suffering, and medical costs for rehabilitation and lost wages, Hollingsworth says.
He says people injured in a mishap should reach out to a personal injury lawyer quickly to ensure they don't forfeit their rights.
This and other articles / posts originally appeared on the now defunct advocatedaily.com. As expressed in writing by that website's owner, the articles / posts, part of a paid service provided by Advocate Daily, are the intellectual property of the lawyer and/or legal service provider who wrote, or for whom the article / post was written and they are free to use as they wish.
All articles / posts redeployed on Top Lawyers are done with the expressed consent of the professionals mentioned in said article / post.