Vehicle Defects Leave Drivers, Passengers Vulnerable
The Advocate Files: Personal Injury Law | Vehicle Defects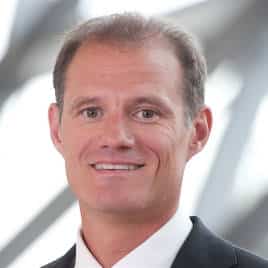 Vehicle Defects Leave Drivers, Passengers Vulnerable
With comment from Ottawa Accident Lawyer – David Hollingsworth
Global economic pressure to continuously compete and produce new vehicles has led to more auto defects and recalls, raising questions about whether drivers are adequately protected, says Ottawa personal injury lawyer David Hollingsworth.
It also underscores the need to rely on the common-law doctrine of joint and severable liability to protect those who are catastrophically injured due to manufacturing defects, says Hollingsworth, principal of Ottawa Personal Injury Lawyers.
"Despite the protective legislation and case law that has developed, accidents continue to occur due to vehicle defects and recalls," he says, leaving drivers, passengers and bystanders vulnerable.
The United States recently issued its largest auto safety recall on defective Takata airbags, which were blamed for causing 16 deaths and more than 100 injuries, Agence France Press reports.
General Motors has paid millions to settle dozens of death and injury claims alleging a faulty ignition switch caused affected cars to accidentally switch off, disabling airbags, and leading to problems with brakes and steering.
The pressures on innovation have also led to cases like Stekel v. Toyota Canada Inc., 2011 ONSC 6507 (CanLII), Hollingsworth says. In that case, an electronic malfunction was blamed for causing the vehicle to accelerate uncontrollably, before it crashed into a tree resulting in serious injury to the occupants of the vehicle.
Consumers place a significant amount of trust in manufacturers, he says. The Ontario Sales of Goods Act (SGA) was introduced to hold manufacturers to account and protect consumers. Retailers are governed under s. 15 of the SGA which identifies that goods must be 1) fit for a particular purpose; and 2) in a condition of merchantability, Hollingsworth says.
"The first condition relies upon the claims expressed or implied by the retailer, while the second condition requires that the goods be fit for their obvious or marketed purpose," he says.
Both manufacturers and retailers may be exposed to claims, Hollingsworth explains.
"Despite the fact that actions against the manufacturer remain increasingly attractive if the class is larger — making it easier to establish a common issue which has led to injury — the retailer nonetheless retains a significant amount of liability," he says. "While actions against retailers focus on false or misleading assertions, claims against the manufacturer most often revolve around the issues of a design flaw or misrepresentation."
The case of Gallant v. Beitz; Nissan Automobile Co. (Canada) Ltd., Third Party, 1983 CanLII 1905 (ON SC), explains that a manufacturer is not only held liable for products which are carelessly created, but also for products which are negligently designed, he says.
Not all injuries sustained from defective vehicles are serious, and since auto insurance is mandatory in Ontario, minor injuries caused by vehicle defects are typically dealt with appropriately, Hollingsworth adds.
However, he says the principle of joint and severable liability must be considered when discussing issues of catastrophic injury — which often result in damage awards that exceed insurance policy limits. This common-law doctrine indicates that "those who have caused indivisible loss are each liable to the injured person for the full amount of damage suffered."
"This doctrine is linked to the principle indicating if the plaintiff can demonstrate that the party other than the insurance company is responsible for one per cent liability, then they will be liable," Hollingsworth says. "Despite the call for recent reform on joint and severable liability, the reality indicates that when dealing with cases of catastrophic damage, this doctrine is necessary to ensure that the injured parties are in fact made whole despite the policy limits that exist."
The concept of joint and severable liability is integral to ensuring drivers and passengers who are catastrophically injured due to manufacturer defects are adequately protected, particularly since auto insurance policies are generally limited to $2 million, he says.
"Additionally, this doctrine informs manufacturers that if they produce vehicles in a haphazard fashion, they will not be immune from being sued and that the protection that their insurance provides is not a complete blockade. The bar must remain high in order to ensure that society is adequately protected and plaintiffs are made whole when disaster strikes."
This and other articles / posts originally appeared on the now defunct advocatedaily.com. As expressed in writing by that website's owner, the articles / posts, part of a paid service provided by Advocate Daily, are the intellectual property of the lawyer and/or legal service provider who wrote, or for whom the article / post was written and they are free to use as they wish.
All articles / posts redeployed on Top Lawyers are done with the expressed consent of the professionals mentioned in said article / post.