Video Evidence Key in Sports Injury Claims: Hollingsworth
The Advocate Files: Personal Injury | Sport Injury Claims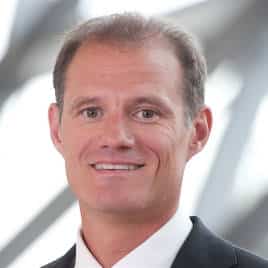 Video Evidence Key in Sports Injury Claims: Hollingsworth
Although many injuries suffered while playing a sport are not open to lawsuits because they're considered an inherent risk of the game, video recordings assist in separating those acts that are clearly outside of the participant's reasonable expectations, says Ottawa personal injury lawyer David Hollingsworth.
Video is one of the best tools to verify how an incident unfolded during a game and often provides clear evidence, so the court doesn't have to rely solely on conflicting personal versions and interpretations of bodily contact, he says.
When playing sports, it is understood that by stepping onto a field, court or rink, "you're going to assault somebody or you're going to be assaulted" through body contact, says Hollingsworth, principal of Ottawa Personal Injury Lawyers.
"But you won't be successful in a lawsuit for most of the otherwise illegal contact incidents because these are risks we voluntarily assume when we engage in a sport," he says.
A 1989 ruling by the Saskatchewan Court of Appeal outlined the inherent risks associated with sporting activities, specifically hockey.
"It is clear that in agreeing to play the game a hockey player consents to some forms of intentional bodily contact and to the risk of injury therefrom," ruled Judge Marjorie Gerwing. "Those forms sanctioned by the rules are the clearest example. Other forms, denounced by the rules but falling within the accepted standards by which the game is played, may also come within the scope of the consent.

"It is equally clear that there are some actions which can take place in the course of a sporting conflict that are so violent it would be perverse to find that anyone taking part in a sporting activity had impliedly consented to subject himself to them," the judge stated.
It's those incidents, where bodily contact goes beyond the generally accepted limits of sportsmanship, that can result in litigation, but presenting evidence could be problematic in court, Hollingsworth says.
"Before there was video you would have to rely on an individual's account of what happened, and that evidence is always is tricky," he says. "One team will say, 'Oh, well, it was just a soccer or hockey play, and unfortunately something bad happened' while the other team might label it as an egregious act of violence. One important factor is what, if any, action did the referee take as a result of the incident."
In a courtroom, cases that rely solely on conflicting witness testimony are "very challenging" and courts are reluctant to convict someone for a body check "because it would change the sport altogether," Hollingsworth says.
"With everyone having the ability to capture video on their cellphones, it could change the landscape in terms of the evidence available in this type of claim," he says. "Hopefully, it also changes things when it comes to education and deterrents."
Hollingsworth says in adult recreational sports leagues most players have to get up the next morning to go to work, so they generally tone down aggressive behaviour. But accidents do happen and tempers flare.
"In the men's hockey league I play, some players don't wear full cages and may get their teeth knocked out," he says.
An errant puck or stick could result in an accidental injury, but if someone is reckless with their stick, "You may feel they owe you an obligation because that falls outside the parameters of these inherent risks," Hollingsworth says. "One factor that we consider when deciding on pursuing a claim is whether or not the league, the referees have a history of allowing reckless play or the player who commits the foul has a history of dirty or unusually aggressive play.
"As an athlete, I like the spirit of the game, but as a parent, I want my children and all players to be safe," he says. "So I really think that having awareness and video to teach or deter poor behaviour is a good thing."
Does this article speak to you? Was it helpful?
The points discussed above are from a lawyer that focuses his practice on personal injury law. If you or a loved one has been injured in a sport accident, contact David Hollingsworth for a free, no obligation consultation.
View the profile of this Ottawa personal injury lawyer
This and other articles / posts originally appeared on the now defunct advocatedaily.com. As expressed in writing by that website's owner, the articles / posts, part of a paid service provided by Advocate Daily, are the intellectual property of the lawyer and/or legal service provider who wrote, or for whom the article / post was written and they are free to use as they wish.
All articles / posts redeployed on Top Lawyers are done with the expressed consent of the professionals mentioned in said article / post.