What to do if You're Involved in a Hit-and-Run Collision
The Advocate Files: Personal Injury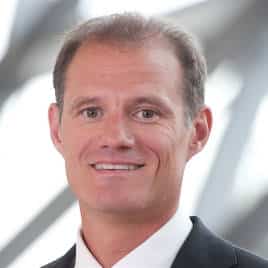 What to do if you're hurt in a hit-and-run collision?
A victim of a hit-and-run collision can still file a claim for property damage or injuries, even if the person responsible can't be located, says Ottawa personal injury lawyer David Hollingsworth.
"If you have your own automobile insurance policy, then you should be OK. If you've been injured, you can still make a claim."
"You would make that claim against your own automobile insurance policy," says Hollingsworth, principal lawyer for David Hollingsworth, Ottawa Injury Lawyers.
The process begins with the plaintiff filing a claim with their insurance company, and the police. The victim can be reimbursed for repairs or vehicle replacement, less the deductible if their policy includes a collision or upset coverage option. If the auto insurance plan does not have the collision rider included, the policyholder will have to pay for all of the repairs.
A fail-to-remain collision, whether it involves property damage or injuries, is an offence under the Highway Traffic Act or the Criminal Code of Canada, depending on the circumstances.
Hollingsworth says it's essential that the victim files a police report "and do everything properly, so you've got the evidence to prove what happened." Insurance firms rely on the police reports to investigate and verify the claim made by the victim, he adds.
Hollingsworth says he's had cases where he had to get evidence from cameras to find drivers of hit-and-run occurrences.
"The victim of a hit-and-run collision should try to help the police and insurance company as much as possible," he says. "They should write down everything they remember of the incident, including the location, the licence plate, and make, colour and model of the vehicle if possible, the names and contact information of possible witnesses, and photos of the scene and damage."
It's also vital to call 911 if someone has been injured, and if a vehicle is damaged, the police should be notified within 24 hours, Hollingsworth says.
"For example, if you're a pedestrian and you're struck, and you do not have access to a policy of automobile insurance, you may have resort to the Motor Vehicle Accident Claims Fund, which is a provincial fund to help people who are victims of this kind of situation," he says. The injured pedestrian applies to the fund to cover claims even if the other driver is uninsured or failed to remain at the scene of the incident, Hollingsworth says.
Normally, where the injured party has access to an automobile liability policy in Ontario, these policies have what's called a family protection endorsement, where you would have access to all of the limits of your own policy. Family protection endorsement (OPCF 44R) is insurance coverage on automobile liability policies that protects a person where they are injured by an uninsured, underinsured, or unidentified driver in the event of serious injuries or death.
Does this article speak to you? Was it helpful?
The points discussed above are from a lawyer that focuses his practice on personal injury law. If you or a loved one has been injured in a hit and run or other type of auto accident, contact David Hollingsworth for a free, no obligation consultation.
View the profile of this Ottawa personal injury lawyer
This and other articles / posts originally appeared on the now defunct advocatedaily.com. As expressed in writing by that website's owner, the articles / posts, part of a paid service provided by Advocate Daily, are the intellectual property of the lawyer and/or legal service provider who wrote, or for whom the article / post was written and they are free to use as they wish.
All articles / posts redeployed on Top Lawyers are done with the expressed consent of the professionals mentioned in said article / post.