What to do When Surgical Mesh Implants Go Wrong: Will
The Advocate Files: Personal Injury | Surgical Mesh Implants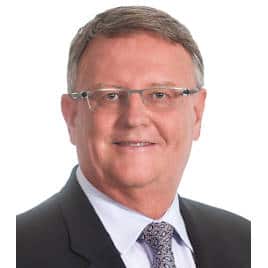 What to do When Surgical Mesh Implants Go Wrong
Surgical Mesh Implants – People suffering from pain or discomfort caused by a surgical mesh implant should seek medical attention and then meet with a lawyer as soon as possible, says Oakville personal injury lawyer Gary Will.
"There are a few firms, not too many, that handle these cases in Ontario," says Will, the managing partner of Will Davidson LLP.
Once a firm is identified, a client could decide whether to join a class action, where they might be protected, or see a lawyer who will handle it as an individual claim, he tells us.
But it's important to reach out to a lawyer very quickly after discovering a problem because there is a two-year time limit on filing a claim, Will says.
"It's important to see a lawyer as quickly as possible," he says, because people often don't know which product was implanted.
"That's the first thing that needs to be determined," Will says. "From there we can determine what legal rights exist."
Will Davidson is not part of any of the ongoing class-action suits against medical mesh manufacturers, he says, but the firm has handled several hundred cases of this nature, "and we still have some that we are pursuing."
Will says the firm decided to deal with these actions individually rather than through a class action.
Surgical mesh is made from plastic or biological material and often used to repair hernias in men and to treat a variety of conditions in women, he explains.
"Women started these treatments because they were suffering from a condition, usually stress incontinence, while others had pelvic prolapse or bladder prolapse," Will says. "Transvaginal mesh was a way to implant a medical device to reinforce the vaginal wall to control pelvic conditions."
He says medical oversight authorities found the devices had a number of issues, including erosion, migration and the ability to pierce the vaginal wall or embed itself in the tissue. Will says he's also familiar with cases where the mesh would injure a man's penis during intercourse.
"It could be extremely serious, and the mesh needs to be removed," he says. "It's not a simple procedure because the mesh can embed itself into the tissue. Some of these women have had multiple surgeries to remove it.
"It's extremely painful, and in some cases, it has destroyed their lives. Some women become totally disabled and can't work or have sexual relations, and it's definitely impacted their quality of life."
The ordeal can be devastating, and Will says the firm is dealing with a number of cases "which are just heart-wrenching in terms of the impact on the woman and her family."
The product, however, is not banned, he says.
The FDA issued reports and studies about the problems associated with the mesh, while Health Canada issued a recall notice in 2014.
"In some cases, the manufacturer voluntarily recalled the product, but it is still available today, and certain women are undergoing the procedure. But it's not as prevalent as it was 10 or 15 years ago," Will says.
The complicated surgery required to remove the device is rarely done in Ontario and women often have to go to the United States for corrective surgery, he says.
The issue also affects men who have had mesh implanted during hernia surgery, says Will.
"Some of the cases we're now seeing involve hernia mesh, and they develop similar problems, but they're not quite as serious because it's a little easier to remove and they're not finding the same extent of problems," he says.
"When I think of what these people are going through, it makes me cringe," Will says. "Quite often, problems include pain, bleeding, infections and perforations of the organs."
He says it's important for those who have had the procedure to see their doctor if pain or discomfort develops.
"Some people are OK for five or 10 years and then develop problems," Will says. "The first thing they need to do is get checked by their doctor to make sure it's still doing the job it was supposed to.
"In most of the cases, if it's a major problem, it has to be removed. And the sooner it's removed, the easier it is because it can embed itself into the tissue as time goes on."
The next step is to find a medical malpractice lawyer who specifically handles these matters, he says.
"We've handled cases against six individual manufacturers, so we've had experience with them in past cases," Will says. "There are still some class actions in progress, so an individual can opt to go that route, or they can pursue the claim individually. That will be assessed by the lawyer they speak to."
This and other articles / posts originally appeared on the now defunct advocatedaily.com. As expressed in writing by that website's owner, the articles / posts, part of a paid service provided by Advocate Daily, are the intellectual property of the lawyer and/or legal service provider who wrote, or for whom the article / post was written and they are free to use as they wish.
All articles / posts redeployed on Top Lawyers are done with the expressed consent of the professionals mentioned in said article / post.