What You Need to Know About a Workplace Injury
The Advocate Files: Personal Injury Law | Insurance Coverage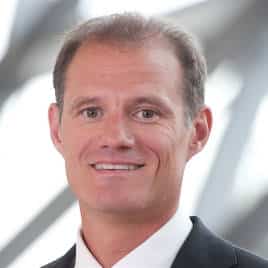 What You Need to Know About a Workplace Injury
By David Hollingsworth – Ottawa Injury Lawyer
Workplace injury
A workplace injury can happen anywhere. A workplace injury can also go far beyond the industrial and construction site accidents that we hear about in the news. Workers are often injured in offices, retail stores, restaurants and many other industries. In fact, the Association of Worker's Compensation Boards of Canada reported in 2015 that there were 281 fatalities in Ontario: that's one about every 31 hours. Non-fatal injuries amounted to 51,570: that's one every 10 minutes.
Employees injured on the job and their families have a lot to cope with including a wide range of expenses and losses. If you suffer a workplace injury, you or your family are entitled to benefits or compensation to recover these losses: loss of earnings, compensation for non-economic loss, loss of retirement income, compensation for future economic loss, health care benefits, health care equipment and supplies.
Most workers are able to claim benefits for their losses either through workers' compensation or by suing their employer for damages.
Filing a workers' compensation claim after a workplace injury
The Workplace Safety and Insurance Board is an independent agency of the Ministry of Labour in Ontario responsible for providing workers' compensation to Ontario workers who become injured on the job
This is a "no-fault" system which means you can get workplace insurance benefits without proving that your employer was to blame for your injury or disease. Even if you think that the accident at work was your own fault, you are still entitled to benefits and services from the WSIB. Work-related injuries include those sustained while running errands off the premises or while travelling for work. It does not cover break periods or traveling/commuting back and forth to work.
To qualify for a workplace injury insurance benefits, you must meet the requirements set out in the Ontario law that governs workplace insurance. It is really important to file the claim as soon after you are injured as possible. Employees who wait too long have a harder time gaining full compensation. As always, report early, take a lot of pictures, write down the details and get the names and numbers of any witnesses.
If you are covered by the WSIA (Workplace Safety and Insurance Act), you cannot sue your employer in court for your injuries
Suing your employer or a third party for a workplace injury
If you believe that your employer was to blame for your injury or disease, and you are not covered by the WSIA, you can sue for damages. It is important you inform yourself of your options and of which category you fall into before you file for workers' compensation.
If your workplace was unsafe, the equipment was unsafe, or your employer was unintentionally reckless, you can sue. You could also sue a third party, for example, a cleaner, visitor or contractor to your workplace if they have unintentionally done something that contributed to your workplace injury.
Injuries at work can be complicated. Whether filing a workers' compensation claim or suing your employer, you should take the time to first consult with a lawyer. Consultations are free. Reach out to an Ottawa workplace injury lawyer today.
Does this article speak to you? Was it helpful?
The points discussed above are from an Ottawa accident lawyer that focuses his practice on personal injury and disability law – Including workplace injuries. If you or a loved one has had a serious injury from any type of accident in the workplace, contact David Hollingsworth for a free, no obligation consultation.
View the profile of this Ottawa injury lawyer
This and other articles / posts originally appeared on the now defunct advocatedaily.com. As expressed in writing by that website's owner, the articles / posts, part of a paid service provided by Advocate Daily, are the intellectual property of the lawyer and/or legal service provider who wrote, or for whom the article / post was written and they are free to use as they wish.
All articles / posts redeployed on Top Lawyers are done with the expressed consent of the professionals mentioned in said article / post.