When Cities are Liable for Random Attacks
The Advocate Files: Personal Injury | When Cities are Liable for Random Attacks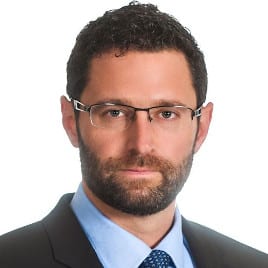 `
When Cities are Liable for Random Attacks
Comment by: Paul Cahill – Toronto Personal Injury Lawyer at Will Davidson LLP.
Municipalities need to ensure their standards are up-to-date and that they're staffed well enough to ensure safety in all public places following a recent ruling that found the City of Calgary liable for injuries a transit rider suffered in a swarming attack, says Toronto personal injury lawyer Paul Cahill.
Cahill, a partner with Will Davidson LLP, says it's crucial for municipalities to ensure they can respond in a timely manner to minimize the effects of an incident.
The Court of Queen's Bench of Alberta recently found the City of Calgary liable almost 11 years after the assault.
According to media reports, the victim was walking in a transit station early on New Year's Day when he was swarmed by a group of youths and beaten for about 20 minutes. He was pummelled unconscious by one assailant and kicked by the others as he lay on the ground. He suffered a severe concussion, broken orbital bones, and multiple fractures to his face. His cheeks and lower left lip were cut and required 40 stitches, his eye was badly bruised, and several teeth were damaged.
He sued the City of Calgary, claiming that it owed him a duty of care to keep him safe under Alberta's Occupiers Liability Act. The court agreed and found Calgary liable, with an award yet to be determined. The city, however, is appealing.
"What's interesting about this case is that it appears the city tried to say it didn't have the basic obligation under the provincial Occupiers Liability Act in an attempt to reduce or eliminate their legal duty to ensure the safety of persons on their premises," Cahill tells us.
"The court determined there was a duty of care under the Act for the city to ensure people are safe, which makes sense," he says.
However, Cahill says the case wouldn't have been won or lost on arguments about whether the city was an occupier.
He says that while Calgary did have some level of crime prevention in place — a peace officer patrolling the premises, video surveillance, lighting — concern focused on whether it was sufficient and if it met the appropriate standard of care.
"I think the bigger question is: even if they did have more cameras and so on, would it have made any difference?" Cahill says. "In this particular case, the interesting part is that the assault lasted about 20 minutes."
He says that gave Justice Johnna Kubik comfort to say that while it's not possible to have surveillance everywhere, better surveillance and staffing could have spotted the attack. She found the city breached s. 5 of the Occupiers' Liability Act, suggesting the attack would have either been stopped earlier or the injuries would have been less severe had it employed better surveillance.
"The assault went unnoticed by video surveillance monitoring personnel," Kubik noted in her ruling. "In fact, the assault did not come to the attention of Calgary Transit until reported to them by [the plaintiff's] father two days later."
"It suggested their method of surveillance isn't effective. They didn't see this 20-minute assault happening," Cahill says. "If it were a two-second assault where somebody punched someone, and they fell and hurt themselves, one could understand how it could be missed. Or, if it was seen, how they couldn't have done anything to change what happened."
He says there was an opportunity in this case for the city to intervene in the attack if there were staff available, which would have either shortened the incident or lessened the severity of the man's injuries.
To that point, Kubik applied the general "but for" causation test, outlined in one Supreme Court of Canada ruling, "which requires the plaintiff to show that the injury would not have occurred but for the negligence of the defendant."
Kubik asked if Calgary was able to fulfill its the duty of care, "would [the plaintiff] have suffered the injuries alleged at all or to a less severe degree?"
She found that, but for the city's breach of duty of care, "I am satisfied on a balance of probability, that the attack would have been observed in its first minute by video monitoring personnel who would have responded in a manner consistent with their training to immediately dispatch peace officers or CPS to the scene. Further, I am satisfied on a balance of probability, that an increased complement of peace officers would have resulted in a timely response and intervention to prevent the ongoing assault."
Cahill notes these sorts of cases are unique and fact-specific, and this one may not have general application in the future.
He also notes that lawsuits weren't launched against those convicted of the assault.
"They were not sued because there would be no insurance company response on their behalf since they committed an intentional tort and it's unlikely the people involved would have any significant assets," says Cahill.
"Often in these sorts of assault cases, the victims have to look towards an insured institutional defendant that could have some responsibility for what happened to them," he says. "Otherwise they'll never get compensated."
Cahill says it's not unreasonable for people to expect to be safe while using public transit.
"You would expect there would be security watching people who are there and, if there's a problem, they would respond in a timely manner to ensure people are safe," he says.
"When something does happen, I think it's fair to question whether the city utilized the standard crime prevention through environmental design principles to mitigate against these attacks.
"Incidents are going to happen, but certainly from a legal perspective, there could have been a different result had certain steps been taken by the occupier," Cahill says.
Does this article speak to you? Was it helpful?
Paul Cahill focuses his practice on personal injury claims. If you or a loved one has suffered serious injury on city property from an assault or other mode of injury contact Paul Cahill for a free, no obligation consultation.
View the profile of this Toronto injury lawyer
This and other articles / posts originally appeared on the now defunct advocatedaily.com. As expressed in writing by that website's owner, the articles / posts, part of a paid service provided by Advocate Daily, are the intellectual property of the lawyer and/or legal service provider who wrote, or for whom the article / post was written and they are free to use as they wish.
All articles / posts redeployed on Top Lawyers are done with the expressed consent of the professionals mentioned in said article / post.