When Settling Your Case is The Best Option
The Advocate Files: Mediation |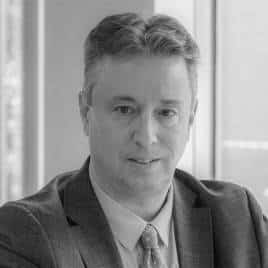 When Settling Your Case is The Best Option
While it may be tempting to have your 'day in court,' there are several key reasons why you should consider settling over litigating, including changing the future rather than dwelling in the past, Toronto mediator and settlement counsel Mitchell Rose.
Rose, principal of Mitchell Rose Professional Corporation, says it may be more valuable to settle a case rather than charge forward with litigation. He identifies seven reasons why settlement can be preferable, including risk, time, cost, privacy, creativity, finality and being future-centred.
He says that even if you feel certain your case is too strong to fail, there are rarely, if any, slam dunks in court.
"Every case is risky," says Rose, who has been a mediator since 2007 and a civil litigator turned settlement counsel for more than 20 years. "Even if we are certain, litigation is not."
He says settling for less than your best-case scenario — and more than the other side's — is a rational option because a third-party decision-maker is taken out of the equation and no one suffers their worst-case result.
Besides the risk involved, litigation involves an abundance of time and money.
"Most cases typically move slowly towards their 'day in court' — which often turns into days or weeks," Rose says. "No matter how your case is funded, there are still monetary and non-monetary costs involved. In addition, unless you have costs insurance, if you lose, the court may order you to pay the other side's legal fees. This adds 'insult into injury', and can also be devastating unless you have costs insurance or you are judgment-proof."
He says settling a case usually results in a reduction of time and money being spent by the participants.
Another advantage to settling is that court decisions are public and are usually — and permanently — freely available for the world to see, Rose says.
"Settlements are typically private, and strangers rarely, if ever, know the terms," he says.
Rose adds that settlement also provides an opportunity for creative and flexible terms, which a court could not order.
"For example, things like apologies, reference letters, favourable and legal tax treatment of settlement funds, releases, and payments to charity are just a few creative ways to resolve disputes," he says.
Through settlement, Rose says there is a sense finality because it's not subject to appeals like a court decision.
"Settlements are contracts, and if the parties live up to their obligations, there are no appeals," he notes.
Rose says a less-recognized but equally important benefit of settling is the ability to look forward rather than in the rear-view mirror.
"Most legal disputes are about the past, and continuing legal fights keeps disputants stuck there at the cost of their future," he explains. "That doesn't mean the past shouldn't matter — but it can't be changed."
The future, however, can be transformed insomuch as a disputant can choose to settle and put the matter behind them and decide for themselves what the past is worth, Rose says.
"By proceeding with litigation, you're keeping the past alive and eventually, the judge and/or jury get to decide the price of those events. Also, people can easily dwell on the bitter past, but often don't give much or enough thought as to what they want their future to look like."
With that in mind, Rose says when considering any potential settlement proposal it is useful if a disputant is asked two questions to keep them thinking about the future:
"If you had a choice, what does your preferred future look like one year from now? You are not looking for an idealized future self — just one that is realistic, but preferable. The party should also be encouraged to be as detailed as possible, and not only to make reference to 'winning the case,' Rose says.
"Will continuing the legal dispute and not settling today make that preferred future more likely or less likely?"
Thanks to his passion for and experience with mediation advocacy, Rose has created an innovative and interactive continuing professional development program to share some practical tips and best practices.
This and other articles / posts originally appeared on the now defunct advocatedaily.com. As expressed in writing by that website's owner, the articles / posts, part of a paid service provided by Advocate Daily, are the intellectual property of the lawyer and/or legal service provider who wrote, or for whom the article / post was written and they are free to use as they wish.
All articles / posts redeployed on Top Lawyers are done with the expressed consent of the professionals mentioned in said article / post.