Winter Ice Hazards and Legal Liability
The Advocate Files: Personal Injury | Winter Ice Hazards and Legal Liability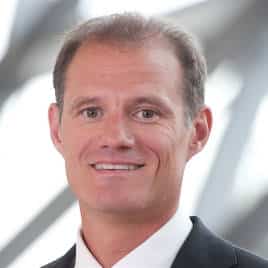 Winter Ice Hazards and Legal Liability
Landlords are generally liable for injuries to people and damage to property caused by falling ice and icicles on their properties, says Ottawa personal injury lawyer David Hollingsworth.
"The Occupiers' Liability Act requires you to keep the property reasonably safe by clearing the icicles away or by cordoning off the area," he says. "If you're a landlord, the Residential Tenancies Act requires you to clear the ice."
Hollingsworth, principal of Ottawa Personal Injury Lawyers, says the landlord or homeowner is also potentially liable if someone is hurt on his or her property because of a slip and fall caused by ice on the ground. They may also be legally responsible for an incident on a neighbouring property if the source of the hazard originated from their side, he says.
Municipalities may require people to clear snow and ice from public sidewalks adjacent to their property, but that doesn't necessarily mean they will be held responsible for any injuries caused by their failure to do so, Hollingsworth says.
An Ontario Court of Appeal ruling found that in only two scenarios where someone bears a responsibility for damages caused on municipal property: when the public area is rendered dangerous due to the actions of the home or business owner — for example, water flowing from their land onto the footpath — and when the owner assumes control of it, such as extending a café's serving area onto a sidewalk.
"We have had many cases involving sandwich board signs placed on sidewalks where the business owner was found liable," Hollingsworth says.
He says, because there are so many scenarios that may require legal guidance, it's prudent to be proactive in clearing ice and water hazards. For example, if a chunk of ice fell from a building or home and landed on a vehicle, the insurer would seek out the owner of the property where the ice originated for compensation, Hollingsworth says.
"If your neighbours have overhanging ice and it could create a peril on your property, you may want to call them or the city bylaw office to have it removed," he says.
Ice on a neighbour's property will eventually melt, causing water to flow onto yours and it will later freeze if the temperature drops, Hollingsworth says.
"That's a risk you have to be aware of, especially if it forms ice on a sidewalk used by pedestrians," he says.
This and other articles / posts originally appeared on the now defunct advocatedaily.com. As expressed in writing by that website's owner, the articles / posts, part of a paid service provided by Advocate Daily, are the intellectual property of the lawyer and/or legal service provider who wrote, or for whom the article / post was written and they are free to use as they wish.
All articles / posts redeployed on Top Lawyers are done with the expressed consent of the professionals mentioned in said article / post.