'Advances' on Settlement Funds and the Personal Injury Lawyer
The Advocate Files: Legal Supplier | Litigation Lender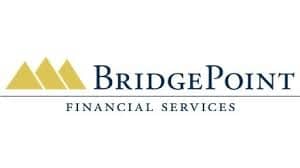 'Advances' on Settlement Funds and the Personal Injury Lawyer
Should personal injury lawyers lend money to their clients? If you don't lend your clients money, is it ok to have family or friends lend them money?
It's inevitable that you'll be asked, and a responsible personal injury lawyer needs to be prepared for the client in need. You should have a plan, and hopefully; one that doesn't result in regulatory review or judicial intervention.
It was not uncommon in my practice for clients to ask for "advances" on their settlements. In fact, it happened all too frequently. In some cases, the amounts requested were small. In others, it represented a slippery slope that compromised the relationship. In many cases the need was legitimate — income replacement benefits were cut off, and the client was struggling to keep a roof over their heads. Other cases less so. As with most things, the squeaky wheel generally got the grease.
Inevitably, those "advances" became an issue at settlement when the client realized they were getting less in their pocket, having forgotten about the money they'd already received from the firm and had use of over the course of the claim.
At the same time, my investment in the case had now extended beyond just my time and disbursement commitment. Further still, in my case anyway, the advances were always interest-free. A pretty good deal for the client. Not so much for my firm.
Why do it? The simple answer is because you pretty much have to. Sometimes you do it because you're a good person and the client's need is real. Sometimes you do it because if you don't, someone else will. The personal injury landscape is competitive, never more so than now with the deluge of media campaigns at every turn.
If anything, the number of clients requiring financial assistance throughout their litigation is increasing. The personal injury client pool is by definition "injured," and generally out of work. This creates immediate hardship exacerbated by a crappy first-party system that only seems to worsen with time and insurers that are more concerned with their bottom line than a policyholder's well-being.
At the same time, most lawyers' ability to assist their clients financially is diminishing. The cost of file acquisition continues to climb, claims are taking longer to settle, settlement values are decreasing, and disbursement costs are rising. The availability of extra funds to advance interest-free loans to clients is, for most, a rarity.
If accepting that client financial hardship is part of the deal, lawyers need to plan for those inevitable requests for cash. The client's need is real. So, how do you address it?
Option one: selectively advance interest-free loans. Based on my experience, this is not a reasonable, logical or sustainable model. First, it creates conflict with the client. Second, how much can you reasonably lend before you compromise yourself or the firm? Third, why lend your own money interest-free when you could use those funds in other ways? Lastly, what happens if the case goes south, you're out of pocket and left chasing the impecunious client for your money? Interest-free or not, lending to a client does present a conflict of interest and requires that your client obtains independent legal advice (ILA). You now have a personal interest in the case outcome beyond what is covered by your Contingency Fee Agreement, and that creates conflict with your client for which they require ILA.
Option two: use a friend or relative to lend money to your client. A surprise to me, this is far more widespread than you might think, but has its own set of issues, specifically addressed in this case. In the case, the lawyer's wife loaned money to his client without disclosing the relationship between them. The Divisional Court found that there was an "imbalance of power" [1] in that the lender had special knowledge due to her relationship to counsel and she used said knowledge to secure a profitable return on investment. At the same time, the client trusted that her lawyer was acting in her best interests by recommending the loan and the specific lender. Lastly, counsel failed to disclose his connection with the lender and offer his client a chance to seek independent legal advice. The whole transaction was deemed unconscionable and unenforceable.
Option three: use a litigation lender. While the interest rates charged by litigation lenders is generally high given the risks assumed (some more than others), this option immediately insulates the lawyer from any conflict. Of note, there are ways to control, limit or reduce interest when you use a responsible lender who offers lines of credit, terms sheets and staged loans to help minimize the overall cost.
What does the Law Society say about all this? Well, in the case mentioned above, the Law Society noted that they felt the lawyer's conduct did not warrant discipline despite having concluded that (a) he was in a conflict of interest with his client, and (b) he should have recommended independent legal advice. However, the Divisional Court felt the Law Society review panel failed to appreciate the true facts. Would they have decided differently? Is it worth taking that risk?
When is the transaction arm's-length enough to pass the smell test? What about the arrangement where Lawyer A occasionally lends money to Lawyer B's clients and vice versa, or perhaps via their spouses? Would a court deem that to be "arm's-length" enough to not be disclosed to the client? Does that reflect an imbalance of power? Does this behaviour bring the administration of justice into disrepute? Is there a potential conflict of interest? Would the rate of interest charged matter?
Consider the situation where Lawyer A arranges a $10,000 loan for his client via Lawyer B at 10 per cent interest — well under the going rate charged by litigation lenders. It's a potentially large claim, but a liability issue emerges. The defendant offers a final offer of $100,000 all-in before trial. Lawyer A believes it's low but knows the risks of proceeding to trial. Accepting the offer would fully guarantee that Lawyer's B's loan would be fully repaid. Would that influence Lawyer A's advice to his client? Maybe it would, and maybe it wouldn't. Isn't that the issue?
The Divisional Court in the case mentioned above said the client "was entitled to believe that her lawyer was looking out for her best interest alone and had no relationship with or interest in the lender." The court went on to note:
"… the Appellant dealt with the lender in the belief the lender was independent of her lawyer who had been instrumental in the arrangement of the loan and choice of lender. She reasonably understood her law firm as assisting her in borrowing what was for her a substantial sum of money when in fact the respondent, [the lawyer's wife] was the lender, her lawyer was the lender's husband and employer and [an individual] who did Accident Benefits work for her lawyers, was in fact acting for the lender."
At what point is the relationship too close? If you must undertake the inquiry, it's probably answer enough.
Of all the options available, a responsible litigation lender who works with your client to limit, reduce or minimize the cost of lending is likely the safest route for any lawyer with a client in financial need.
[1] paras 75-77
Amanda Bafaro is Chief Risk Officer with Toronto-based specialist litigation finance firm BridgePoint Financial Services Inc.
Does this article speak to you? Was it helpful?
BridgePoint Financial Services is a leader in litigation financing in Canada. They are the only full-service provider of innovation funding solutions for plaintiffs, lawyers and the experts involved in advancing legal claims. The company's goal is to level the litigation playing field and to protect its clients' rights to full and fair access to justice through Settlement Litigation Loans. Settlement loans can be funded quickly and easily. Their team of friendly loan representatives is ready to process your application.
Discover more about this leader in Litigation Financing in Canada, BridgePoint Financial Services
This and other articles / posts originally appeared on the now defunct advocatedaily.com. As expressed in writing by that website's owner, the articles / posts, part of a paid service provided by Advocate Daily, are the intellectual property of the lawyer and/or legal service provider who wrote, or for whom the article / post was written and they are free to use as they wish.
All articles / posts redeployed on Top Lawyers are done with the expressed consent of the professionals mentioned in said article / post.