Auto Insurance Social Contract 'An Illusion' for Many Ontarians
The Advocate Files: Legal Supplier | Litigation Loans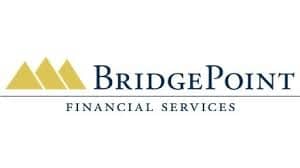 Auto Insurance Social Contract 'An Illusion' for Many Ontarians
Mandatory auto insurance is a social contract many insurers are in breach of.
"My settlement has been held up to the point where I'm about to lose the roof over my head, my car, my cell phone. My leg braces are cutting my feet and are being held together by duct tape because I'm waiting for financial approval from the insurance company. I can't afford my medication, my medical equipment or treatment, which is affecting the recovery of my spinal cord injury. I'm physically suffering. The last loan I received from BridgePoint was taken from the bank almost immediately because my line of credit went into collections. If there's anything you can do to help, it would be greatly appreciated."
Most people would be surprised to read the above plea for financial help from an Ontario resident who is already many years into the litigation of his personal injury claim. Sadly, we aren't. At BridgePoint Financial, we receive applications such as these every day from desperate plaintiffs trying to rebuild their lives post-accident but thwarted by the very insurance companies who are supposed to be helping them.
Our financial assistance ranges from a few hundred dollars a month to keep food on the table, to tens or hundreds of thousands of dollars to pay for vital rehab services, prosthetic limbs, residential care and even home modifications for wheelchair accessibility where insurers deny their claims for any number of reasons.
Mandatory auto insurance is a social contract wherein insurers are assured both a massive market and profit for their services with the expectation that they will offer those services in good faith. Several insurers here in Ontario are in serious breach of that contract. With many of the traditional checks and balances in the system having been eroded — chipped away by successive changes in accident benefits legislation and regulations, influenced by court decisions and exacerbated by delays in court access – there is now every incentive for insurers to fight the payment claims of all types. The result has been a dramatic shift in balance of power in insurers' favour at the direct expense of their insureds (and ultimately taxpayers on whom the costs of care must be assumed via OHIP, ODSP and Ontario Works).
Like everyone else, our client above kept his end of the bargain by religiously paying his mandatory insurance premiums, assured that in the unlikely event he needed it, there would be a safety net in the form of income replacement benefits to keep a roof over his head during his recovery. And with the expectation that his reasonable and necessary rehab and care costs would be covered in the interim. If someone else were at fault, he would be entitled to access to justice under our legal system like anyone else by hiring a lawyer to pursue his claim for fair compensation, which would be resolved in a reasonable time frame. That is the promise of the social contract. But that promise has become an illusion for many as our clients and countless other Ontarians have had to learn the hard way.
So how can the province with the highest mandatory insurance premiums in Canada leave so many accident victims untreated and destitute while insurers continue to reap billions in profits?
This is the question to be considered by Premier Doug Ford's provincial government as it weighs potential changes to our broken motor vehicle insurance system. The implications of any decision could be huge, and stakeholders on both sides are anxiously awaiting an indication towards which camp the new government may be leaning, which was not offered in the last spring budget as expected.
The insurance industry is determined to protect the spoils of its resoundingly successful lobbying efforts over the past decade, while those aligned with accident victims are desperate for a swing in the regulatory pendulum back in their direction.
If the Conservatives elect to adopt the recommendations proposed by the Marshall Report commissioned by the previous government, which it has not ruled out, it would be the icing on the cake for the insurance industry indicating that the party may, in fact, just be getting started.
In the report, Mr. Marshall targeted third-party financing companies, such as BridgePoint, as problematic, and suggested that, in essence, along with the personal injury lawyers who represent the accident victims, we are part of the problem and need to go.
I wholeheartedly agree that there are major problems with the auto insurance model in Ontario right now, and many fixes are required to build it back to health. But not for the reasons the Marshall Report or the insurance lobby would like you to think.
Stephen Pauwels is co-founder and principal of Toronto-based specialist litigation finance firm BridgePoint Financial Services.
Does this article speak to you? Was it helpful?
BridgePoint Financial Services is a leader in litigation financing in Canada. They are the only full-service provider of innovation funding solutions for plaintiffs, lawyers and the experts involved in advancing legal claims. The company's goal is to level the litigation playing field and to protect its clients' rights to full and fair access to justice through Settlement Litigation Loans. Settlement loans can be funded quickly and easily. Their team of friendly loan representatives is ready to process your application.
Discover more about this leader in Litigation Loan Financing in Canada, BridgePoint Financial Services
This and other articles / posts originally appeared on the now defunct advocatedaily.com. As expressed in writing by that website's owner, the articles / posts, part of a paid service provided by Advocate Daily, are the intellectual property of the lawyer and/or legal service provider who wrote, or for whom the article / post was written and they are free to use as they wish.
All articles / posts redeployed on Top Lawyers are done with the expressed consent of the professionals mentioned in said article / post.