Investigations Aided by Teamwork Between Union, Management
The Advocate Files: Legal Supplier | Workplace Investigations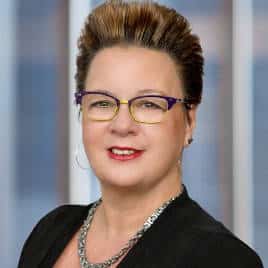 Workplace Investigations Aided by Teamwork Between Union, Management
Open lines of communication between the union and management is key to a successful workplace violence probe, says Denise Koster, a Toronto workplace violence investigator who specializes in the field.
Although unions and management often clash over the interpretation of policies and the discipline of members, Koster, principal of Koster Consulting Associates, says it's important for both sides to remember what they have in common.
"The bottom line is their goals are the same, and that's to ensure the health, safety and well-being of workers," she says. "I've worked with organizations where the relationship between management and the union is amazing, however this takes a conscious effort and dedication to maintain. When each understands and respects the other's role, you have the ingredients for healthy relations.
"I've worked with others where there's an us-versus-them mentality, and when that happens, everyone loses," adds Koster, who is also an elder abuse specialist.
She says the intensity and stress that come with an investigation of these matters heighten the temptation for both unions and management to revert to adversarial positions.
"The primary thing for management to do during an investigation is to commit to keeping the lines of communication with the union open. It needs to be continual, so more than just allowing members to have a representative present during interviews. Management should be providing the union with updates throughout as to where the investigation is, and what the next steps are."
Koster acknowledges that the necessity for confidentiality in an investigation adds a wrinkle to the relationship, but says that it can be managed.
"You can protect the integrity and confidentiality of the process while being transparent," she says. "Sometimes it can appear to the union that everything is being done in secret, but it shouldn't be — nor should it be perceived that way."
In fact, opening up to the union leadership during an investigation can make everyone's job easier in what is usually a very difficult situation, says Koster.
"An investigation can be extremely stressful for the complainant, the respondent and the witnesses," she says. "The union's job is to support their members, but in order to do that, they need to know about the timelines of the investigation, what stage it's at, and who's going to be called in next. Nothing in the process should come as a surprise to them."
Koster uses her own training of internal investigators as a way to build trust between management and the union by suggesting that union representatives be present for her sessions in the workplace.
"The process I teach in terms of investigation best practice is something the union should be aware of," she says. "When they know what to expect, there's less resistance when it comes up in reality."
For example, Koster says unions reps with little experience of the investigative process frequently have their hackles raised when she presents their members with a confidentiality statement to sign.
"When I can explain ahead of time the rationale for the statement, which is to protect the workers and the integrity of the investigation, they can deal with it in a less-reactive way," she says.
Koster says union leaders are also frequently uncomfortable with another of her routine requests — that the subject of a bullying or harassment complaint take a paid leave of absence until the issue is resolved.
"Some people take the view that they're being treated as if they're guilty, but that's not actually the case," she says. "However, it's important that if a mandatory leave practice is adopted, it's applied across the board, whether the respondent is a union member or an executive director of the company."
Koster says the same co-operative approach can also help take the sting out of any disciplinary process that follows an investigation.
"Management needs to have some engagement with union leadership in order for the discipline process to function, and that can only be done by working collaboratively," she says. "Even if the decision is grieved, it's important that both parties treat each other fairly and hold each other accountable."
Does this article speak to you? Was it helpful?
Workplace violence and elder abuse specialist Denise Koster's unique model helps employers take control of the complaints process when employees say they are being bullied or harassed at work. She provides management and labour groups with investigation services, practical education, intensive training and consultation on workplace violence, harassment and other HR issues pertaining to safe and comfortable workplaces. Additionally, as a Certified Threat Manager (CTM) and Certified Workplace Violence and Threat Specialist (WVTS), Denise provides workplaces with customized threat assessment and management plans. Learn more about Koster Consulting & Associates.
Discover more about Toronto workplace harassment investigator, Denise Koster.
This and other articles / posts originally appeared on the now defunct advocatedaily.com. As expressed in writing by that website's owner, the articles / posts, part of a paid service provided by Advocate Daily, are the intellectual property of the lawyer and/or legal service provider who wrote, or for whom the article / post was written and they are free to use as they wish.
All articles / posts redeployed on Top Lawyers are done with the expressed consent of the professionals mentioned in said article / post.