Litigation Lender Search Should Begin with OTLA Vetted Firms
The Advocate Files: Legal Supplier | Litigation Lender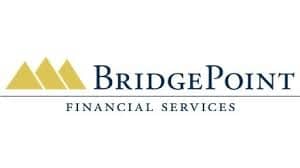 Litigation Lender Search Should Begin with OTLA Vetted Firms
BridgePoint Financial Services Inc.
When it comes to finding a responsible settlement lender, a safe starting point for counsel and clients would be to look at firms that have already been evaluated by the Ontario Trial Lawyers' Association (OTLA) in accordance with its Policy on Litigation Loan Companies, says Stephen Pauwels, co-founder and principal of Toronto-based specialist litigation finance firm BridgePoint Financial Services.
As Pauwels says, OTLA is the first lawyers' association in Canada to implement a policy that establishes specific rules and responsibilities for litigation lending companies, including BridgePoint.
One key provision of the policy, for example, is that companies governed by it must agree to provide information to clients and lawyers to ensure complete transparency of cost. This includes all fees and administration charges, minimum loan periods and rates of interest.
"There are some very deceptive marketing tactics being used by many lawsuit lenders — websites that promise automatic loan approvals, money in just a few hours. What they often don't tell you is the actual cost of that money, only generic claims about having 'competitive rates' or the 'lowest costs,' anything to hook desperate plaintiffs," says Pauwels.
"OTLA is quite right to require that all qualified lenders provide full disclosure of their actual loan terms on their websites and promotional materials. Why deal with any lender who would refuse to do so?" he adds.
Companies adhering to the OTLA policy must also ensure the requested loan is appropriate for the client's circumstances.
"While high-interest rates are the scapegoat for most of the settlement loan horror stories out there, the bigger threat is the lender who makes blind lending decisions with no underwriting. They are simply betting that if a lawyer has taken the case on a contingency fee, there is money in the file, and as long as their lien ensures they get paid ahead of the accident victim there is minimal risk," says Pauwels.
"With no due diligence, these lenders can focus on the 'same day' money promises that plaintiffs cannot easily resist. The result is usually too large a loan, offered too early in the litigation, at too high an interest rate, which becomes a ticking time bomb set to detonate at settlement," he adds.
According to the OTLA policy, qualified litigation lenders are also required to agree to act in the best interests of clients, recommending periodic, rather than lump-sum payments where appropriate in order to reduce interest costs.
As Pauwels notes, appropriateness not only pertains to the loan amount relative to the claim value but also to a plaintiff's actual funding needs.
"A responsible lender will attempt to learn about the client's personal situation and tailor the most affordable solution for it. If a plaintiff needs peace of mind to know they can pay their rent each month for the next year, there is no justification for a $10,000 lump-sum loan out-of-the-gate, no matter how large the claim. A staged loan of $500 or $750 a month is the more effective, less expensive option, and there is a duty of responsibility for any lender to recommend that solution," he says.
BridgePoint Financial's policy, for example, is not to lend more than 10 to 15 per cent of the prospective claim value, depending on the stage of the litigation, says Pauwels.
Companies governed under the policy are also required to ensure claimants discuss the intent to borrow with their lawyers before proceeding.
"Another signature move of the predatory lawsuit lender is to offer a loan to the plaintiff before the lawyer is even aware the client had applied for it. This situation puts the lawyer in a very difficult position with their client who by then is too focused on getting the money to hear their lawyer's advice regarding potentially less expensive alternatives," says Pauwels.
"I've heard stories of lawsuit lenders aggressively pitting the plaintiff against their own lawyer if they advise against taking the loan, which is crazy. The lawyer has the best understanding of the case and if they're trying to waive off a lawsuit loan there's likely a very good reason the lender needs to respect."
"A responsible lender would never proceed with a loan application without first apprising counsel and allowing them to discuss the situation with their client in advance," he adds.
As Pauwels observes, "With more and more litigation lenders coming on to the scene, it's increasingly difficult for lawyers to know which ones they can trust. Luckily, the OTLA Policy on Litigation Lenders does most of the heavy lifting."
"Don't deal with any lenders who refuse to abide by it."
Does this article speak to you? Was it helpful?
BridgePoint Financial Services is a leader in litigation financing in Canada. They are the only full-service provider of innovation funding solutions for plaintiffs, lawyers and the experts involved in advancing legal claims. The company's goal is to level the litigation playing field and to protect its clients' rights to full and fair access to justice through Settlement Litigation Loans. Settlement loans can be funded quickly and easily. Their team of friendly loan representatives is ready to process your application.
Discover more about this leader in Lawsuit Loans in Canada, BridgePoint Financial Services
This and other articles / posts originally appeared on the now defunct advocatedaily.com. As expressed in writing by that website's owner, the articles / posts, part of a paid service provided by Advocate Daily, are the intellectual property of the lawyer and/or legal service provider who wrote, or for whom the article / post was written and they are free to use as they wish.
All articles / posts redeployed on Top Lawyers are done with the expressed consent of the professionals mentioned in said article / post.