New Legal Expense Insurance Trend Represents Challenge for Personal Injury Lawyers
The Advocate Files: Legal Supplier | BridgePoint Financial Services Inc.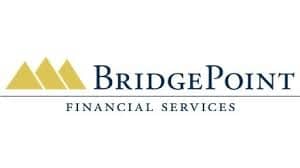 New Legal Expense Insurance Trend Represents Challenge for PI Lawyers
Legal expense insurance (LEI) was initially designed to increase access to justice for injured plaintiffs who would otherwise be unable to proceed to trial, but a recent development related to how insurers approach the product should concern all stakeholders, says Amanda Bafaro, Chief Risk Officer of Toronto-based specialist litigation finance firm BridgePoint Financial Services Inc.
As Bafaro says, in its original form, the product was designed to insulate individuals from an adverse cost award for adjudicated losses only, for example, trials or arbitrations.
"It was meant to level the playing field with insurers who had the unfair advantage of relatively unlimited funding while a plaintiff was literally risking house and home in proceeding to trial. In fact, my introduction to LEI only came after a client was forced to accept a lowball offer on the eve of trial for fear she would lose her home if she was unsuccessful at trial.
"Shortly after that case concluded, I heard about adverse cost protection — as it was then called — and knew that such a product would have allowed my client to pursue her case through trial without fear of a life-altering financial loss," says Bafaro.
However, in 2019, Bafaro says there is a new trend emerging in the area of LEI — namely, the fact that personal injury defendants are now demanding costs in cases they would previously walk away from without costs.
"There has always been a risk of costs consequences if a plaintiff commences an unsuccessful lawsuit, whether at trial or through abandonment. However, in practice, the actual risk of costs was low before trial," she says.
However, Bafaro adds, "Insurers are now routinely leveraging LEI policies and refusing to agree to without-costs dismissals, and are instead demanding that costs be paid from the LEI policy."
What has changed in recent years? Effectively, Bafaro says, it's competition.
"When foreign insurers entered the Canadian market offering 'After The Event' insurance, their product included coverage on dismissed and abandoned files. This feature, also known as 'walk-away coverage,' dramatically changed the landscape of cost protection in Canada," she says.
As Bafaro adds, ATE insurers heavily promoted walk-away coverage as an advantage for lawyers in their marketing pitch, highlighting that they could now, for example, afford to take on cases with large liability issues with the assurance that the policy would insure their disbursements.
"Walk-away coverage shifted the value proposition from trial protection for the plaintiff, towards protection for the plaintiff lawyer's losses in abandoned claims," says Bafaro.
It also, however, raised the spectre of a conflict of interest between plaintiff and their lawyer as these investments have traditionally been the cost of doing business for personal injury lawyers, she says.
The ripples of that shift continue to be felt, Bafaro explains.
"Keen defence lawyers now want their piece of the pie. What could be better than securing for your insurer client costs previously thrown away, now recoverable from a product the court has mostly refused to require that they pay? How ironic."
As a result, plaintiff counsel should expect increased resistance from defendant insurers to walk away without costs, she says.
"If they know you have LEI, you will be at increased risk to a demand for costs should you or your client wish to abandon a case. Unfortunately, for many personal injury lawyers, this represents a significant complication they could do without."
"Plaintiff's lawyers already face an uphill battle with the deductible, threshold, and jury bias. Getting a case from inception to successful completion is challenging at best in the vast majority of cases. Layering on changes in insurer behaviour looking to capitalize on their legal expense insurance just adds insult to injury, especially policies for which they're not required to pay," she adds.
At the same time, Bafaro says the market does offer a choice among LEI providers — some offer full walk-away file protection and others offer none or less than 100 per cent coverage.
"If you have a 'firm' policy, where the law firm is insured, you are not required to disclose the policy per this decision. Also, not all policies have walk-away coverage while some distinguish the coverage for adverse costs protecting the plaintiff from the disbursement coverage protecting the lawyer. Where defendants are unable to examine the policy specifics, they have less leverage to use this tactic."
However, Bafaro adds, where the policy is secured by the client, you are required to disclose the terms of the policy per this decision, enabling defendants to know the full policy details — dollar limits as well as the terms — of the walk-away coverage.
"Not surprisingly, this is exactly the strategy defence counsel are now adopting. If your client has walk-away file protection, you can reasonably anticipate a demand for costs," she says.
In addition to the impact this trend is having on insurer behaviour, Bafaro says it also potentially compromises the contingency fee basis on which personal injury lawyers get paid.
"It has long been the case that personal injury lawyers took licks on the losers and reaped the rewards on the winners, hoping to net out on the positive side of the equation. Now, you had the opportunity to significantly reduce the loss on the losers and still reap the rewards on the winners.
"Allowing contingency-fee arrangements was as an access-to-justice issue for injured plaintiffs who would otherwise be unable to proceed for lack of funds to pay a lawyer. The basic premise is that a lawyer invests time and money and only gets paid if they are successful by way of a percentage of the settlement.
"What happens, however, when you eliminate the 'risk' to the lawyer's financial investment? The lawyer's time is never covered, but they've now insured their financial investment in the case. Does that potentially change the whole foundation on which the contingency-fee model is based? Are there long-term consequences we should all be concerned about?"
As such, Bafaro suggests plaintiff personal injury lawyers adopt certain practices to insulate themselves.
For example, she says, consider the implications of obtaining a firm policy which shields you from having to disclose LEI details to a defendant.
Also, she says, it's important to distinguish disbursement coverage from adverse cost coverage to avoid the uncertainty of which takes a priority in the event of insufficient coverage for both.
"Blended coverage for both disbursements and adverse costs poses a potential conflict in situations where there is insufficient coverage to cover both exposures, with lawyers preferring their disbursements to be fully covered in priority while the plaintiff would prefer adverse costs – their personal exposure – to be covered first, the risks of which just played out in this case," she says.
"Perhaps the only clear way to avoid the conflict is for firms to pay for the disbursement coverage on their own account or splitting the premium where the policy reflects an even split on the coverage between costs and disbursements risk."
And finally, says Bafaro, determine whether walk-away coverage is necessary — although it may be attractive to know you can recoup your out-of-pocket investments if you have to abandon a file, it potentially compromises the client and lawyer if the basis for the contingency-fee model is eroded.
"Eliminating walk-away coverage serves to both remove the red flag being waved before defendants, inciting more aggressive behaviour on cost recovery, while restoring some balance towards the plaintiff trial protection that the product was originally intended to offer," says Bafaro.
Does this article speak to you? Was it helpful?
BridgePoint Financial Services is a leader in litigation financing in Canada. They are the only full-service provider of innovation funding solutions for plaintiffs, lawyers and the experts involved in advancing legal claims. The company's goal is to level the litigation playing field and to protect its clients' rights to full and fair access to justice through Settlement Litigation Loans. Settlement loans can be funded quickly and easily. Their team of friendly loan representatives is ready to process your application.
Discover more about this leader in Legal Expense Insurance in Canada, BridgePoint Financial Services
This and other articles / posts originally appeared on the now defunct advocatedaily.com. As expressed in writing by that website's owner, the articles / posts, part of a paid service provided by Advocate Daily, are the intellectual property of the lawyer and/or legal service provider who wrote, or for whom the article / post was written and they are free to use as they wish.
All articles / posts redeployed on Top Lawyers are done with the expressed consent of the professionals mentioned in said article / post.