Personal Injury Lawyers Facing a Perfect Financial Storm
The Advocate Files: Legal Supplier | Litigation Financing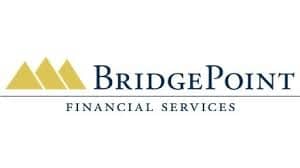 All personal injury law firms, regardless of size, must grapple with significant unpredictability in their cash flows says Stephen Pauwels, co-founder of specialist litigation finance firm BridgePoint Financial Services.
Pauwels notes that plaintiff personal injury firms typically wait years to recoup contingency fees on successful files while incurring the losses on those that are not.
"In the interim, they bear the burden of onerous overhead costs: the salaries and wages, rent, marketing, and other expenses that keep the lights on and clients walking through the door."
"If these fixed investments represented a vehicle, then disbursements would be the fuel required to keep the vehicle in motion. These are the thousands or even tens of thousands of dollars that firms must spend to advance each client's case, which can easily run to hundreds of thousands of dollars of disbursement investments for an individual lawyer's inventory at any given time."
Pauwels says contingency fee-based legal practices have traditionally turned to three sources to meet the need for "constant access to significant capital to both grow and operate effectively" — retained earnings, bank financing, and supplier financing.
Retained earnings
"Retained earnings are the accumulated profits after taxes and draws that are recycled back into a practice," he tells The Litigator.
"The obvious limitation of this source of funding is the requirement that a firm has sufficient excess profits from which to draw in the first place. Further, unless the funds are structured as a loan, there is no tax-deductibility of interest, a major disadvantage relative to borrowed capital. Finally, there is the inherent 'opportunity cost' of what those same funds could have earned elsewhere and the complexity of retiring partners wishing to extricate their capital from the practice."
Bank financing
While a traditional funding source for most businesses, bank financing is still "elusive" for personal injury law firms, Pauwels says.
"Banks' highly standardized lending models almost entirely discount the inherent value of a contingency fee-based law firm's active file inventory," he tells the legal magazine.
"As a result, absent the availability of more traditional forms of collateral security such as real estate, or the personal guarantees of partners, bank credit will generally satisfy only a small portion of a firm's actual funding needs."
Supplier financing
These are "protected accounts," or the unpaid disbursements held by experts and other service providers, who have offered deferred payment arrangements to the firm, he says, citing the example of extending accounts payable an extra 60 or 90 days.
"Personal injury lawyers have taken the concept to a new level, in some cases deferring payment to their experts until settlement years later, and typically with no or highly negotiable interest," Pauwels says.
While supplier financing is frequently used in many industries, it typically represents a nominal, short-term funding solution and not a means of financing the long-term investments that many of these disbursements represent, he adds.
"Historically, some combination of the above financing sources was adequate to meet the needs of most personal injury practices. This is no longer the case. In Ontario, in particular, the perfect storm of market conditions has compressed most firms' profits to generational lows," Pauwels says.
"Meanwhile, just as lawyers are being compelled to invest more and more in expert opinions to elicit reasonable settlement offers, fewer and fewer of those experts are willing or can afford to wait for payment. Most who do now typically require 50 per cent of an invoice to be paid upfront — still a hefty outlay, and are imposing hard deadlines (e.g. one year) for the balance.
"Bank credit for personal injury lawyers, meanwhile, remains as restrictive as ever."
The good news for personal injury law firms is that alternative funding sources created for contingency fee-based law firms "are emerging to fill the gap," he tells The Litigator.
"Third-party disbursement financing for class-action and large commercial litigation cases has been available for some time already via the Class Proceedings Fund in Ontario and a growing number of private, litigation-oriented investment funds. Its use in personal injury litigation is a more recent development," says Pauwels, adding that BridgePoint has created an array of flexible and proprietary funding options designed specifically for contingency fee-based law firms to finance disbursements and work-in-progress.
"Mirroring the broader trend in the credit markets where alternative lenders and 'fintech' companies are offering financing to those who fall outside of banks' limited reach, the litigation finance market is evolving rapidly to service the highly specialized needs of both plaintiffs and law firms," he says.
Does this article speak to you? Was it helpful?
BridgePoint Financial Services is a leader in litigation financing in Canada. They are the only full-service provider of innovation funding solutions for plaintiffs, lawyers and the experts involved in advancing legal claims. The company's goal is to level the litigation playing field and to protect its clients' rights to full and fair access to justice through Settlement Litigation Loans. Settlement loans can be funded quickly and easily. Their team of friendly loan representatives is ready to process your application.
Discover more about this leader in Litigation Loan Financing in Canada, BridgePoint Financial Services
This and other articles / posts originally appeared on the now defunct advocatedaily.com. As expressed in writing by that website's owner, the articles / posts, part of a paid service provided by Advocate Daily, are the intellectual property of the lawyer and/or legal service provider who wrote, or for whom the article / post was written and they are free to use as they wish.
All articles / posts redeployed on Top Lawyers are done with the expressed consent of the professionals mentioned in said article / post.