Solutions for Plaintiffs Key in Evolving Litigation Finance Market
The Advocate Files: Legal Supplier | Litigation Finance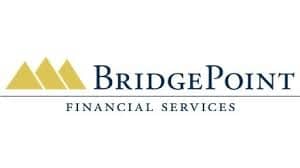 Solutions for Plaintiffs Key in Evolving Litigation Finance Market
While the litigation finance market has evolved as an asset class in recent years with some favouring higher stakes claims, Toronto-based litigation finance specialists BridgePoint Financial Services remain focused on providing fixed interest bridge loans to plaintiffs and helping law firms fund the growth of their practices, says co-founder and principal Stephen Pauwels.
"There are now dedicated litigation investment funds that have attracted billions of dollars globally. Most of this market is focused on the high-risk, high-reward end of the spectrum — big bets on high stakes claims where the investors will either win a big share of the damages or lose their full investment.
"We are content to focus on the other end of the spectrum, fixed interest bridge loans to plaintiffs and helping law firms properly invest in their files and to grow their practices," he says.
With a recent investment of $55 million from Northleaf Capital, BridgePoint is well positioned to continue its growth in the market.
As Pauwels says, he began offering funding solutions for plaintiffs in 2002, based on the urgings of personal injury lawyers and case managers who repeatedly told him of their clients' financial sufferings.
"I was working at a bank at the time, and they kept asking why we couldn't help their clients."
"The more I researched how systemic a problem this was, the more I believed I could offer a solution where a bank never could — that's how BridgePoint was established.
"We also early on saw the opportunity to offer disbursement financing for law firms. It was very clear to us that much like their clients, lawyers doing contingency fee work didn't fit the banks' traditional lending models, yet they had very significant funding needs. We set out to provide the solution," Pauwels adds.
Now a team of more than 30 people located across Canada, BridgePoint has pioneered many of the sector's advancements over the past decade. The company continues to create innovative solutions to the major funding gaps in the legal market, says Pauwels.
These solutions include BridgePoint's treatment financing program as well as its Expert Access solution which allows lawyers to finance assessments from its extensive partnership network of experts across Canada.
"Innovation is a natural instinct for everyone on our team. The litigation market has very specific funding needs requiring customized solutions," says Pauwels.
"Litigation funding can absolutely help level the playing field as our client testimonials attest. One plaintiff we assisted was on the verge of accepting a $30,000 nuisance offer before his lawyer reached out for help. We afforded him the ability to take his case to trial where he was ultimately awarded more than $800,000.
"Our clients thank us every day for helping them when they had nowhere else to turn, and we are justifiably proud of the supporting role we have played in many of these success stories," he explains.
Pauwels says groups such as the Ontario Trial Lawyers Association (OTLA) have taken a "very enlightened" approach to the subject by offering educational initiatives for their members and establishing rules and responsibilities for any lender who wishes to have any affiliation with their organization.
"Every lawyer should be aware of the litigation funding resources that are out there and be able to offer some guidance to their clients who may need them."
Does this article speak to you? Was it helpful?
BridgePoint Financial Services is a leader in litigation financing in Canada. They are the only full-service provider of innovation funding solutions for plaintiffs, lawyers and the experts involved in advancing legal claims. The company's goal is to level the litigation playing field and to protect its clients' rights to full and fair access to justice through Settlement Litigation Loans. Settlement loans can be funded quickly and easily. Their team of friendly loan representatives is ready to process your application.
Discover more about this leader in Litigation Financing in Canada, BridgePoint Financial Services
This and other articles / posts originally appeared on the now defunct advocatedaily.com. As expressed in writing by that website's owner, the articles / posts, part of a paid service provided by Advocate Daily, are the intellectual property of the lawyer and/or legal service provider who wrote, or for whom the article / post was written and they are free to use as they wish.
All articles / posts redeployed on Top Lawyers are done with the expressed consent of the professionals mentioned in said article / post.