Third-Party Financing Fills Personal Injury Firms' Funding Gap
The Advocate Files: Legal Supplier | Litigation Financing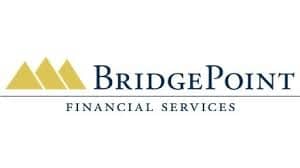 New sources of financing specifically designed for contingency fee-based law firms are emerging to fill the funding gap for personal injury law firms says Stephen Pauwels, co-founder, and principal of Toronto-based specialist litigation finance firm BridgePoint Financial Services.
Historically, some combination of a firm's retained earnings, bank financing, and deferred payment terms offered by experts was adequate to meet the needs of most personal injury practices, Pauwels tells the magazine. However, this is no longer the case.
A "perfect storm" has hit the plaintiff personal injury market, with extended claim durations, reduced settlement values and the increased disbursement spending required to obtain them resulting in "generational low" profitability for most firms, he says.
Contingency fee-based legal practices are capital-intensive businesses — and face far greater financing challenges than "any other professional services businesses," Pauwels tells the magazine.
Against this backdrop, many firms are evaluating new funding alternatives, with third-party disbursement financing becoming an increasingly attractive solution, he says.
"The growth in the specialized litigation finance market has been fueled by the advent of after-the-event legal expense insurance, or 'ATE' insurance, which covers disbursements in unsuccessful claims, thereby insulating both lenders and borrowers from the actual litigation risk," he tells The Litigator. "ATE insurance is also evolving with the market, and at least one insurer in Canada is now covering interest on disbursement financing in their policies in addition to the disbursements themselves.
"Unlike the disbursement financing arrangements for class actions where investors assume case-specific risk and as compensation therefore require a contingency share in the damages, disbursement financing for personal injury litigation is quite similar to traditional bank debt, and similarly accrues a fixed rate of annual interest irrespective of the outcome of the underlying cases," Pauwells says.
Litigation funders are more attuned to the worth of a firm's work in progress and are more likely than banks to extend additional credit to personal injury litigators, he says. Repayment terms are another area where litigation funders differ from banks.
"Where banks will always require regular monthly servicing on their loans, litigation financing is directly tied to the pace of a firm's settlement activity — disbursement loan repayments correspond to the resolution of the underlying files and thereby perfectly match the firm's cash flows," Pauwels tells the magazine.
"The question of who ultimately pays the cost of the disbursement financing is an important one to consider. This is not to be confused with who pays the disbursements themselves, which in the majority of cases will be the lawyer on their client's behalf. The question is: who ultimately pays the cost to finance the disbursements? Interestingly, the answer tends to vary by region."
He says, in Ontario, lawyers have traditionally "absorbed the full cost of disbursement financing" and are entitled to charge clients interest on their financial outlay provided it is "fair and reasonable and disclosed in a timely fashion" to the client.
Pauwels adds that lawyers are cautioned by the Law Society of Ontario (LSO) about profiting from the arrangement.
"In essence, this means that lawyers can pass along to their clients the full cost of third-party disbursement financing — whether the interest is charged by a bank, an expert or a litigation funder, and so long as it is disclosed and reasonable — but not more."
By contrast, it is "standard practice" for personal injury lawyers in British Columbia, Alberta, and Eastern Canada to charge interest to their clients on disbursements, regardless of whether third-party financing costs were incurred, he says.
Like in Ontario, B.C. lawyers can do so where the amount charged is fair, reasonable and disclosed in a timely manner, Pauwels says. Unlike Ontario, there is no rule in B.C. preventing lawyers from profiting from the practice.
Eastern Canadian law firms "routinely reference their ability to charge interest themselves or pass along third-party interest on disbursement financing in their retainer agreements," he tells the magazine.
"Navigating the storm will require many firms to alter the way they have operated traditionally while availing themselves of new sources of financing that have emerged," Pauwels tells The Litigator.
"The tradition in Ontario of lawyers both funding and financing disbursements is an unsustainable one under current market conditions for all but a few firms with very deepest pockets. Firms who have yet to recover some or all of any third-party disbursement financing costs from their clients will likely have to consider doing so in the future."
This is part two of Pauwels' series on contingency financing for law firms. To read part one, click here.
Does this article speak to you? Was it helpful?
BridgePoint Financial Services is a leader in litigation financing in Canada. They are the only full-service provider of innovation funding solutions for plaintiffs, lawyers and the experts involved in advancing legal claims. The company's goal is to level the litigation playing field and to protect its clients' rights to full and fair access to justice through Settlement Litigation Loans. Settlement loans can be funded quickly and easily. Their team of friendly loan representatives is ready to process your application.
Discover more about this leader in Litigation Loan Financing in Canada, BridgePoint Financial Services
This and other articles / posts originally appeared on the now defunct advocatedaily.com. As expressed in writing by that website's owner, the articles / posts, part of a paid service provided by Advocate Daily, are the intellectual property of the lawyer and/or legal service provider who wrote, or for whom the article / post was written and they are free to use as they wish.
All articles / posts redeployed on Top Lawyers are done with the expressed consent of the professionals mentioned in said article / post.