Treatment Financing Critical When Insurance Benefits Denied
The Advocate Files: Legal Supplier | Treatment Financing in Injury Cases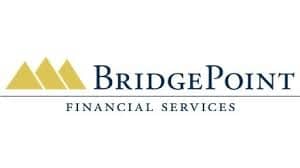 Treatment Financing Critical When Insurance Benefits Denied
Plaintiff lawyers do not like to see financing costs enter into the settlement equation if they can be avoided — but in the current litigation environment, third-party financing is an inevitable reality in many personal injury cases, including financing for medical and rehabilitation related treatment expenses, says Stephen Pauwels, co-founder and principal of Toronto-based specialist litigation finance firm BridgePoint Financial Services.
Although the need for these vital services hasn't changed, the burden of who pays for them has shifted onto public health care, in some instances, but mainly to the accident victims themselves who typically can't afford them.
"There is a comprehensive gauntlet of caps and injury threshold hurdles that claimants must pass in order to qualify for coverage because — through very successful lobbying efforts — insurers have managed to significantly offload much of their obligation to pay for treatment and rehabilitation costs," says Pauwels.
"Third-party treatment financing is increasingly being used as the interim solution until the eventual insurance settlement is obtained," he adds.
Indeed, treatment financing programs, such as BridgePoint's Treatment Access, are available as a source of funding to pay for medical and rehabilitation services — where a personal injury claimant's insurance benefits have been denied, exhausted or are otherwise unavailable — until the claim is settled.
This funding helps accident victims across Canada access everything from basic physiotherapy and attendant care up to prosthetic limbs, and even home modifications to accommodate wheelchair access.
At the same time, Pauwels says there is still a lack of awareness by some plaintiff lawyers that treatment financing alternatives even exist.
"Many lawyers still simply assume that if an insurer declines to pay, and the treatment provider isn't prepared to wait for payment, then there is no treatment to be had. Years can then go by with the accident victim's rehabilitation completely stalled."
This, he says, then sets up the inevitable argument by the defendant that ongoing treatment costs should not be factored into the settlement since the claimant hasn't used such services.
"Alternatively, a claimant who sought out third-party financing to continue reasonable and necessary treatment provides a very strong argument for plaintiff's counsel," says Pauwels.
Another misconception is that this type of financing may simply be a means of increasing the costs of unnecessary treatment.
"The fact is, it's the plaintiff or his/her lawyer who decides what specific treatment programs the funding is to be used for.
"While the claimant is technically the borrower, they assign all administrative rights and access to the treatment funds to their counsel. This protects against a defence argument that the funding may have been used for anything other than treatment and therefore that the financing costs are non-recoverable," says Pauwels.
Traditionally, where insurance benefits are denied or unavailable, counsel will ask the treatment providers to wait for payment until the eventual insurance settlement. However, Pauwels says these "protected accounts" are an easy solution for everyone but the treatment providers.
"They can't pay their rent or staff with protected accounts, and frankly shouldn't be expected to. It is the personal injury lawyer, not the insurer, who in this instance is taking advantage of the treatment providers' heavy dependency on the personal injury litigation market for their livelihoods," he says.
"There are tools we offer to assist lawyers in fighting unreasonable treatment plan denials or securing an advance from the tort insurer. Where an insurer declines, and the client is obligated to obtain third-party financing to cover costs, the stage is then set to pursue the recovery of the financing costs from them.
"There are many instances where lawyers have successfully recouped every nickel of our treatment financing costs. We actually do most of the heavy lifting with the tools we offer," he adds.
BridgePoint, says Pauwels, goes so far as to assume much of the program's administration from the law firm as part of its full-service financing solution.
Ultimately, personal injury claimants not only have a "duty to mitigate" their damages by participating in reasonable and necessary rehabilitation programs, but they also want and deserve the ability to return to their pre-accident lives to the extent that they can as quickly as possible.
"We are an important means to make that happen where other avenues are closed. We are literally helping people who have suffered great tragedy to get back on their feet and rebuild their lives," says Pauwels.
Does this article speak to you? Was it helpful?
BridgePoint Financial Services is a leader in litigation financing in Canada. They are the only full-service provider of innovation funding solutions for plaintiffs, lawyers and the experts involved in advancing legal claims. The company's goal is to level the litigation playing field and to protect its clients' rights to full and fair access to justice through Settlement Litigation Loans. Settlement loans can be funded quickly and easily. Their team of friendly loan representatives is ready to process your application.
Discover more about this leader in Litigation Financing in Canada, BridgePoint Financial Services
This and other articles / posts originally appeared on the now defunct advocatedaily.com. As expressed in writing by that website's owner, the articles / posts, part of a paid service provided by Advocate Daily, are the intellectual property of the lawyer and/or legal service provider who wrote, or for whom the article / post was written and they are free to use as they wish.
All articles / posts redeployed on Top Lawyers are done with the expressed consent of the professionals mentioned in said article / post.