Workplace Investigations: Due Diligence in the Wake of the LTC Public Inquiry
The Advocate Files: Legal Supplier | Workplace Investigations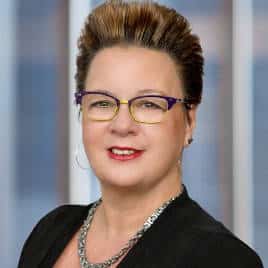 Workplace Investigations: Due Diligence in the Wake of the LTC Public Inquiry
SAVE THE DATE: Must-attend session for staff who conduct investigations in the workplace
Thursday, March 26, 2020
8:30 AM – 4:30 PM
Villa Colombo, Toronto
Workplace harassment specialist, Denise Koster will be holding a full day session on Workplace Investigations in #Toronto on March 26, 2020. See above link for details.
The LTC Public Inquiry has underscored the critical importance of ensuring that your home has the proper processes in place for workplace investigations. This timely session provides the training recommended in the report and is a must attend for any staff who conduct investigations as well as those who need to be aware of proper process and due diligence investigation principles.
Does this article speak to you? Was it helpful?
Denise Koster provides management and labour groups with investigation services, practical education, intensive training and consultation on workplace violence, harassment and other HR issues pertaining to safe and comfortable workplaces. Additionally, as a Certified Threat Manager (CTM) and Certified Workplace Violence and Threat Specialist (WVTS), Denise provides workplaces with customized threat assessment and management plans. Learn more about Koster Consulting & Associates.
Discover more about Toronto Workplace Violence Investigator, Denise Koster.
This and other articles / posts originally appeared on the now defunct advocatedaily.com. As expressed in writing by that website's owner, the articles / posts, part of a paid service provided by Advocate Daily, are the intellectual property of the lawyer and/or legal service provider who wrote, or for whom the article / post was written and they are free to use as they wish.
All articles / posts redeployed on Top Lawyers are done with the expressed consent of the professionals mentioned in said article / post.