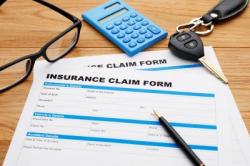 As many of you are aware, Auto Insurance in Ontario has undergone another round of change.
If your policy renews on or after June 1, 2016, you will probably notice a slight reduction in your premium. Upon closer examination, you will also find your coverage and/or protection has also decreased.
Unless you call your insurer and upgrade your coverage, your policy will renew at the new default, lower, coverage amounts. This may leave you and your family vulnerable if injured in a car accident. The defaults will absolutely leave you with inadequate protection if you are catastrophically injured.
Taking a cue from the suggestions, comments and blog posts of the top personal injury lawyers listed here and others, I reviewed my insurance renewal. My insurer included a helpful outline on the old coverage vs new, lower, default coverage and my options to increase our protection.

Previous Policy (Non-Catastrophic) :
Medical, Rehabilitation and Attendant Care Benefits for Non-Catastrophic injuries was $50,000 (Medical and Rehab) and $36,000 (Attendant Care) or $86,000 combined.
New Policy Defaults (Non-Catastrophic) :
This drops to a combined $65,000 for the above Medical, Rehabilitation and Attendant Care.
Previous Policy (Catastrophic) :
Medical and Rehabilitation for Catastrophic injuries was $1M. Attendant care for Catastrophic injuries was another $1M, for total protection of $2M in catastrophic injuries.
New Policy Defaults (Catastrophic) :
Drops to a combined $1M for Medical, Rehabilitation and Attendant care.
What options do drivers have to increase their protection?
You can increase the now combined $65K for non-catastrophic medical, rehab and attendant care to $130K or $1M. I asked how much for the $1M coverage and my friendly insurance advisor said, "$60/Year extra." I said, "Done. Let's bump that up."
I then asked how much to restore my coverage to the previous year's policy coverage level of $1M for medical and rehabilitation and $1M for attendant care. ($2M Total for Catastrophic Injuries) He replied, "$20 extra per year." I said, "Sounds good. Let's extend that coverage as well."
So for the sake of 10 minutes of my time and an extra $80/year, I have increased my protection from $65K to $1M for non-catastrophic injuries and an additional $1M (For a total of $2M) in the event of a catastrophic injury.
Of course, these premiums are based on my driving history and situation. Yours will differ accordingly.
The take away
I would encourage all drivers, family, friends and others reading this to call your auto insurer and increase your coverage. The additional protection obtained in comparison to the extra premium paid is cheap and – in the event of the unthinkable – You will at least have funds available to provide for your medical, rehabilitation and attendant care needs.
Whether you are a sole practitioner or a law firm with offices across Canada, our national online lawyer directory,
toplawyerscanada.ca
; and our related municipal based lawyer directories, give you the exposure you need in a competitive legal marketplace.
Contact us today!
You may wish to consult with a top car accident lawyer in Toronto, If you or someone you care about has been injured in an auto accident in Toronto or the GTA. In the Ottawa region, you can consult these top Ottawa car accident lawyers.

Image courtesy of everydayplus via http://www.freedigitalphotos.net
2109 total views, 1 today