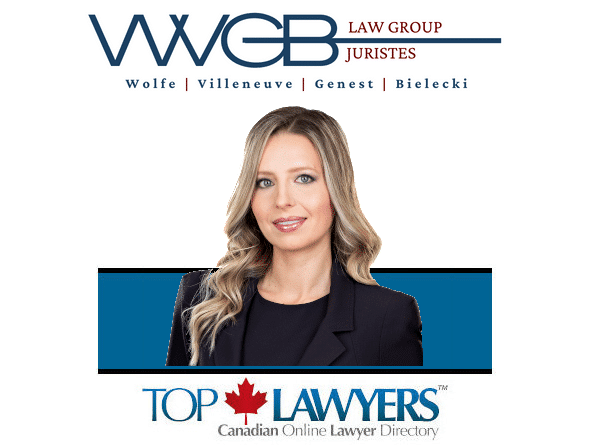 We are delighted to welcome Bianca Bielecki to Top Lawyers™.
Ms. Bielecki is a partner at WVGB Law Group in Ottawa – a boutique personal injury law firm serving the Greater Ottawa Region and Eastern Ontario.
Bianca is a a champion of justice and compassion for her seriously injured accident victim clients with a track record of exceptional legal outcomes achieved on behalf of her clients and their families.