The Legal Marketing Association of Toronto's upcoming "Your Honour Awards" is on February 26, 2014. Have you got your tickets?
This is their second annual, gala event highlighting outstanding achievements by those in the Toronto legal marketing community. The competition will judge strategies and campaigns developed and executed in business development, marketing and communications.
Top Lawyers is proud to lend it's support to the recognition of excellence in legal marketing that is characterized by the professional members of LMA Toronto and wish the best of luck to all entrants!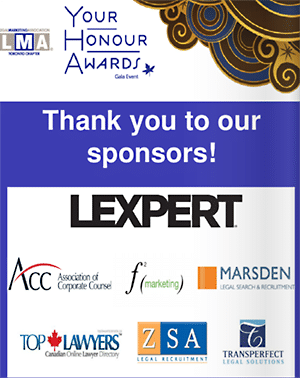 2026 total views, 1 today