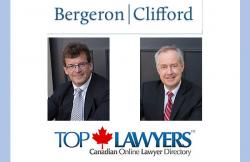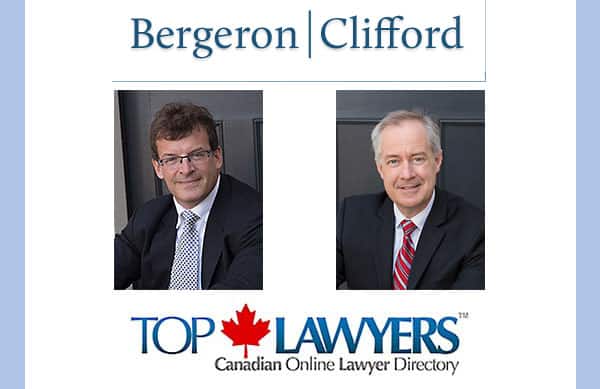 Top Lawyers™ is delighted to welcome Ted Bergeron and Chris Clifford to the Ottawa Personal Injury Lawyers section of our website.
Mr. Bergeron and Mr. Clifford have successfully represented injured clients and their families in the Ontario Superior Court of Justice, Ontario Court of Appeal, Financial Services Commission of Ontario and before the Criminal Injuries Compensation Board.

With over two decades of experience, a passion for helping injury victims and a track record of successfully negotiated settlements and courtroom decisions, Bergeron Clifford LLP has earned a reputation as a leading, boutique personal injury law firm in Eastern Ontario.
To learn more about how they can help you, their experience and the type of cases they handle, click their names linked above.
Whether you are a sole practitioner or a law firm with offices across Canada, our national online lawyer directory,
toplawyerscanada.ca
; and our related municipal based lawyer directories, give you the exposure you need in a competitive legal marketplace.
Contact us today!
More: Top Ottawa Personal Injury Lawyers
2435 total views, 5 today