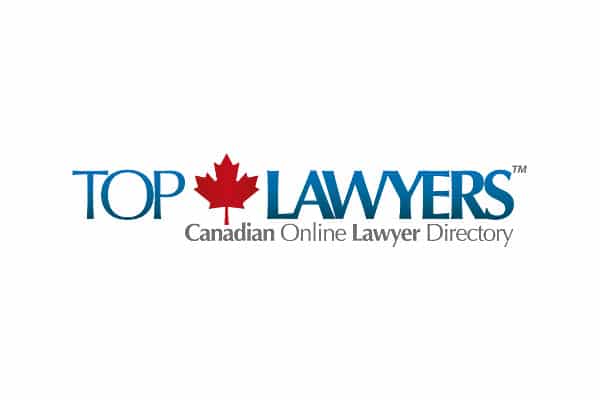 The experienced lawyers that choose to advertise here on Top Lawyers™ are always busy helping their clients and building their law practices. It is also great to see just how active they are in the communities they serve.
Here is a brief roundup of what some of our clients have been up to in recent months:

Jewell, Radamisis, Jorge LLP
Tina Radamisis was recently awarded with the Ontario Trial Lawyers Association's 2016 Women's Caucus Award.
The Women's Caucus Award is awarded to a female lawyer in OTLA who has demonstrated leadership within the organization, promoted the retention and advancement of women in law, mentored female OTLA members as well as women in non-legal businesses and other community initiatives.
Michelle Jorge appeared on the Rogers television production, Dynamo Entrepreneurs. Host James Erdt, interviews visionaries and though-leaders in various endeavors. Topics discussed included Michelle's passion for law, how she came to focus on personal injury and the important work they do for their clients as personal injury lawyers.
In October 2016, Jewell, Radamisis, Jorge LLP were proud sponsors of the Women of Courage Awards Gala. Michelle Jorge was awarded the Excellence in Business Achievement Award in recognition of her hard work and effort in growing a successful Toronto personal injury law firm.
Bergeron Clifford Injury Lawyers
Bergeron Clifford LLP sponsored the Masquerade Ball in support of the University Hospitals Kingston Foundation. This fundraiser was a fun evening and a tremendous success. Firm founders Ted Bergeron and Chris Clifford mentioned how, as personal injury lawyers in Kingston, they are well aware of the excellent care the Kingston University Hospitals provide and they are proud and happy to support the work they do.
Gavin Cosgrove and Joe Dart are participating in Movember. They are doing a great job raising funds for this important cause. Click here For details on how to help them reach their fundraising goals.
Joe Neuberger of leading Toronto criminal defence law firm, Neuberger & Partners LLP co-hosted Billiards with the Bar: Chalk One Up Against Hunger – An event to raise funds in support of the Toronto Lawyers Feed the Hungry program.
Say what you will about lawyers, but you would be hard pressed to find another group or profession as magnanimous as the legal community who give so freely of their time, energy and support to causes important to them.
For more information about the lawyers referenced in this post and how they can help with your legal concern, please see the below biographies:
+ Toronto Personal Injury Lawyer, Tina Radimisis
+ Toronto Personal Injury Lawyer, Michelle Jorge
+ Kingston Personal Injury Lawyer, Ted Bergeron
+ Ottawa Personal Injury Lawyer, Chris Clifford
+ Toronto Criminal Defence Lawyer, Joe Neuberger
We can help you! Whether you are a sole practitioner or a law firm with offices across Canada, our national online lawyer directory,
toplawyerscanada.ca
; and our related municipal based lawyer directories, give you the exposure you need in a competitive legal marketplace.
Contact us today!
Categories:
+ Top Toronto Personal Injury Lawyers
+ Top Kingston Personal Injury Lawyers
+ Top Ottawa Personal Injury Lawyers
+ Top Toronto Criminal Defence Lawyers
1948 total views, 1 today