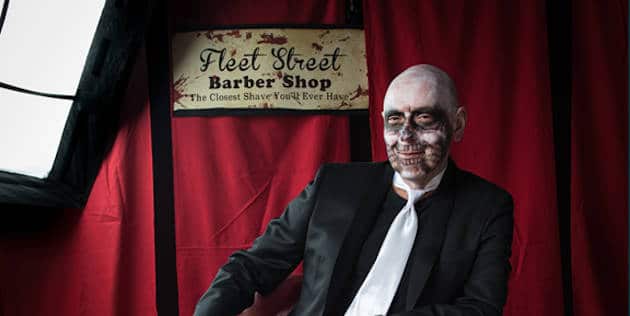 Author: Joe Pileggi
Support the Sick Kids Trauma Program – October 25, 2019

Halloween Bash in Support of the Sick Kids Trauma Program
Location: 213 Sterling Rd, Toronto, ON
Save The Date – October 25, 2019
Get your tickets now: https://lnkd.in/gPFNGUr

Author: Joe Pileggi
For the last two years the "Halloween Bash" has helped raise money for the Brain Injury Society of Toronto. This year our committee decided to change the charitable recipient!
I am happy to announce that on the evening of October 25th, 2019, in the spookiest warehouse in the city, we will be hosting the Third Annual Halloween Bash in collaboration with the Sick Kids Foundation, all of the net proceeds will be going to the Sick Kids Trauma Program.

In addition we have arranged something very special. The winner of the Best costume in the Health Care Company category, and the winner of the Best costume in the Law Firm category:

Will attend with us at Sick Kids Trauma Program – Halloween day, to present the "Proceeds Cheque".
Winners will be allowed to do their own social media, photo op, (pictures of patients are not allowed unless it is your client and you have written permission).
Winners can come in costume.
Furthermore, the Sick Kids Foundation will help promote the cheque presentation on its social media account.
The links and tweets will be shared.
Health Care Companies and Law Firms Best costume competition:
Each company or Law Firm can only have a maximum number of four costume reps who must be with their respective company or firm to compete. There is though an exception. If you invite someone outside of your firm or company and give them a ticket you purchased, they can be designated as one of your reps.
Choose your (up to 4) potential reps wisely.
Judges are Melanie Webster,Joe Pileggi, DJ & designate
So here it is: I am asking you to join in.
Fun night, networking, and a chance to attend Sick Kids on Halloween and present a cheque to the Trauma Program. How can you beat that?
We have developed packages that reflect any budget. A Sponsorship comes with 4 tickets. They are on a first come first serve basis.
Only Law firms who sponsor can be eligible for the "Best Law Firm Costume award". Extra tickets are 50$ each.
Sponsorship opportunities:
1. Best Lawyer Costume – $500.00 (Top Lawyers Sponsor of Best Lawyer Costume 2019)
2. Best Healthcare Company Costume – $500.00* you can choose a lawyer to be a judge on the committee
3. Best overall Costume – $650
4. Best Men's Costume – $650
5. Best Woman's Costume – $650
6. Best Couples Costume – $650
7. Bar sponsor (signage) – $500 (Taken)
8. Signature drink sponsor (signage) – $500
9. Food Sponsor (signage) x 2- $500 each
10. Event location Sponsor (signage) $500
11. DJ sponsor (signage) $600
12. Candy Bag sponsor (signage) $500
13. Photographer sponsor (signage) $500 (Taken)
14. Decoration sponsor (signage) $500
15. Game sponsor (signage) $500
16. General sponsor (because you are nice) $500.00
For more info Contact Tonya Flaming at: tflaming@rehabplan.ca – 416.735.1766
Committee Chairs: Tonya Flaming Rehabilitation Planning, Lynne Harford Social Work Consulting Group, Joseph Pileggi & Melanie Webster – Photographer
1293 total views, 1 today