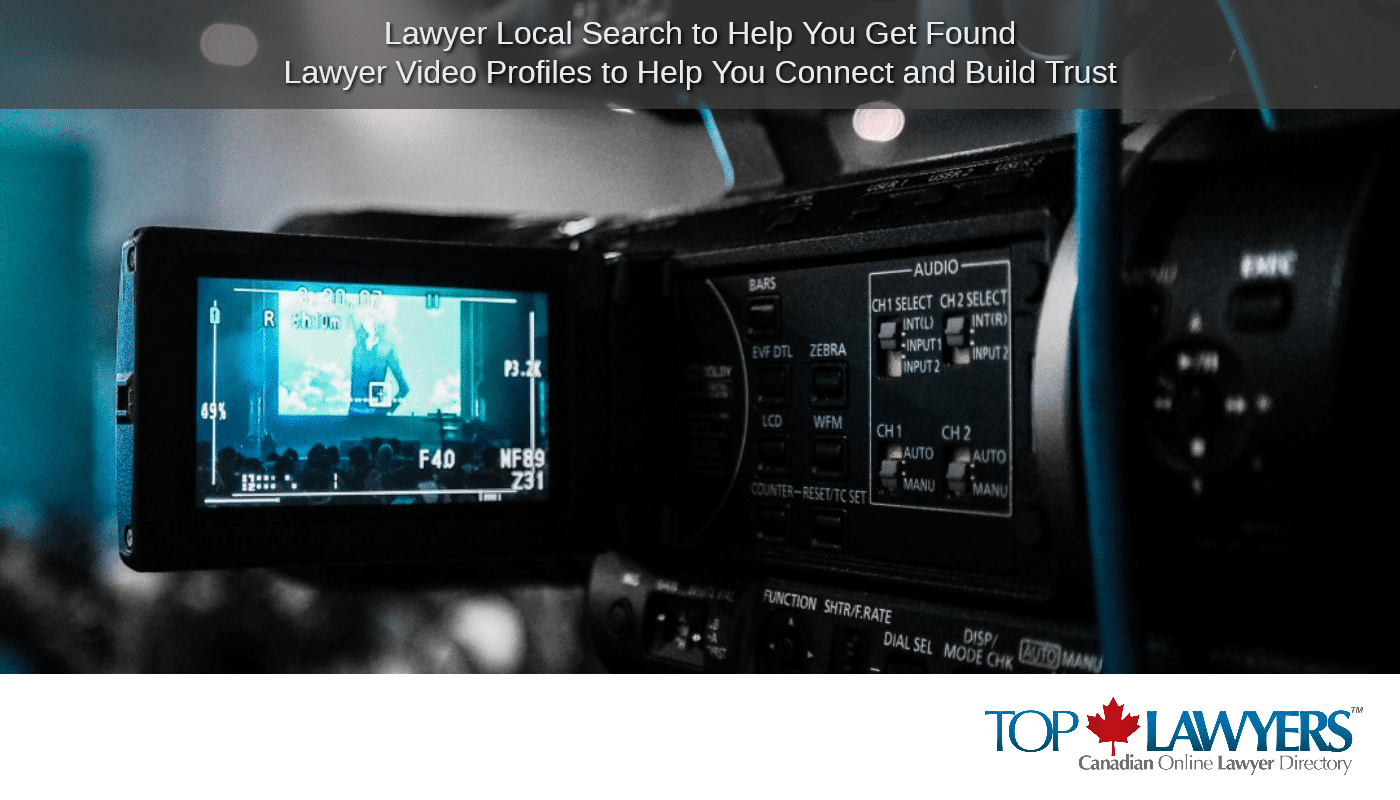 One of the things I love about the Internet is how it beings people together and helps them connect. A few years ago I connected with John Lilly thorough our shared interests in online marketing. John has an extensive background in media and digital advertising and we recently re-connected over a new project John is undertaking – Video Business and Product Promotions through his company, Stream Serve Inc. A niche off-shoot of John's new business, that dove-tails nicely with Top Lawyers, is creating Lawyer Video Profiles.
Online video is becoming the consumer's preferred method of fulfilling their information needs. YouTube reports over 1 billion users and captures more users in the age 18-49 demographic than any other cable network in Canada or the USA. (Source: YouTube)

A lawyer video profile allows you to market your practice and legal expertise while building trust and accessibility.
John has put together a unique product offering for Lawyers in the GTA. Please see the below and click here to order.
Lawyer Profile Videos
$750
– 30 to 60 second talking-head biographical video
– 1 interview (Add another person for $200)
– 3 images included
– Title cards with logo/phone number/email address
– Animation included
– 4K quality video
Lawyer Commercials/Extended Profile Videos
$1,600
– Premium music license
– Up to 3 premium stock video frames
– Script and Storyboard included
– Title cards with logo/phone number/email address
– B-roll film shots (I.E. Shots that add to your story)
– 5 images included
– Up to 2 minutes of video
– Animation included
– 4K HD quality video
Video Boost
– Shoot enough footage on shoot day to create 3 videos, for just $800 more, i.e. $2,400 equals up to 3 commercials/extended profile videos
Whether you are a sole practitioner or a law firm with offices across Canada, our national online lawyer directory,
toplawyerscanada.ca
; and our related municipal based lawyer directories, give you the exposure you need in a competitive legal marketplace.
Contact us today!
2604 total views, 3 today