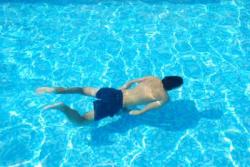 Where did the summer go? Here we are at the start of August and enjoying the (in Toronto) Simcoe Day long weekend.
Most people just know this weekend as a civic holiday but are not aware of its real name or purpose – To honour John Graves Simcoe, who founded the town of York, Upper Canada, which later became Toronto.
He was also the first lieutenant governor of the province of Ontario. So there you go.
Speaking of Simcoe… Many of us are heading up to Lake Simcoe and the surrounding areas of cottage country. Others will be enjoying all the festivities going on in, and around the city.
With that in mind here are our safety tip reminders:

Don't drink and drive – Including recreational vehicles such as boats, jet-skis, dirt bikes and ATV's .
Don't text and drive or use your cell phone. Focus on driving!
Wear your life jacket. Operate the vessel responsibly and within its limits and your own.
Practice safe diving. Know the waters you are swimming/diving in.
Don't speed. Keep a safe distance between vehicles. Obey all traffic laws.
Pack your patience. Its a busy time. Lots of traffic delays.
Practice safe sun. Wear a hat, sunscreen and stay hydrated.
If you find yourself injured in an accident, that is serious enough to impact your day-to-day life, you may wish to speak with a Injury lawyer in Toronto. Some people make poor decisions and may find themselves facing a HTA charge or a criminal charge. If you have been charged with a criminal offence, its in your best interest to speak with a criminal defence lawyer.
Additional resources listing Toronto based lawyers can be found here:
Top Lawyers™ would like to take a moment to wish everyone a safe, happy holiday weekend and remind you that long weekends are a time to be carefree but not careless.

Whether you are a sole practitioner or a law firm with offices across Canada, our national online lawyer directory,
toplawyerscanada.ca
; and our related municipal based lawyer directories, give you the exposure you need in a competitive legal marketplace.
Contact us today!
Image courtesy of artur84 at FreeDigitalPhotos.net
2358 total views, 1 today