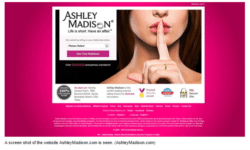 Over the last five years, I have noticed different patterns emerge in our web traffic.
For example, summer marks a sharp increase in visitors to our site seeking criminal defence lawyers. The higher the temperature, the higher our search volumes.
Logically, this makes sense. We are out more enjoying the weather. Staying out later. Interacting and socializing with friends and strangers alike for greater periods of time.
It's hard to get in trouble laying on your couch under your snuggie during the winter when its minus 25C.

Out on the town on a beautiful summer night, indulging in some adult beverages and perhaps some other "recreational" party favours – well – "Stuff" can happen. That "stuff" seems to occur at an inordinate rate to those consuming alcohol / drugs to excess. You don't have to be a police officer or emergency room doctor to know drugs and alcohol can ruin lives and lead to trouble with the law, so – No real mystery there.
Similarly, the period just after Christmas and into the new year, marks a significant spike in visitors to our directory seeking family law lawyers and divorce lawyers. Fairly consistent, throughout the year though, has been the number of visitors to our site seeking assistance with matrimonial law matters from the Ottawa region.
We see regular and consistent search volumes for family law lawyers in Ottawa and Divorce lawyers in Ottawa.
What's up with Ottawa I would think to myself?
Seems like a beautiful, quiet, sleepy city full of responsible, hardworking people. Then a media report today that almost 20% (189,8100) of our capital city's 883,000 residents are on Ashley Madison.
Holy Shenanigans Batman!
One of Life's Great Mysteries Revealed. (At least to me)

Whether you are a sole practitioner or a law firm with offices across Canada, our national online lawyer directory,
toplawyerscanada.ca
; and our related municipal based lawyer directories, give you the exposure you need in a competitive legal marketplace.
Contact us today!
2545 total views, 1 today