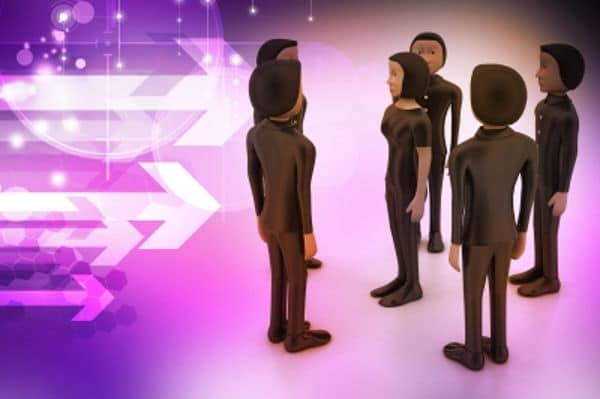 Remember the television show "Cheers" that took place in the friendly neighborhood bar where "Everybody knows your name?"
How many Canadians could reference an individual lawyer by name? Not many is my guess.
You may be hot stuff in legal circles but outside your colleagues, friends and family (Your mother is rightfully very proud of you) nobody knows your name or that you are a lawyer that can help them.

You are not Norm from Cheers or the late, legendary criminal defence lawyer Eddie Greenspan – One of the few Canadian lawyers that had common name recognition.
That is why it is important to cultivate business referral sources and track them.
Whether it is a word of mouth referral from a happy past client or a response to your advertising efforts, it is important to track how prospective clients are finding you.
Many of the lawyers that advertise with us here have expressed their delight with our role in enhancing their online visibility and business development. When pressed for details though, they are unable to provide hard numbers – Just a general sense that we are working well for them and that new clients have definitely mentioned finding them via our site.
As one Toronto injury lawyer was kind enough to share with me:
It is an emotional thing meeting with families in the hospital outside the ICU where thier loved one lays critically injured. The focus at that moment is understanding the preliminary circumstances and parties involved and how they can bring their legal experience to bear to help this poor family. There just isn't a good time to throw out, "So! How did you hear about me?"
Totally understandable. Perhaps, the subject is easier to broach in other areas of law…. I don't know. However, my general sense is consumers are concerned with their legal matter and how you can help them and less about administrative details of your firm.
The Role of Client Relationship Management Software in Consumer Facing Law Firms
What if there was a tool to streamline your client on-boarding and helped distance you from the "Salesy" aspects of law firm business development?
Client Relationship Management Software (CRM) specifically tailored to the legal world can do just that. One of the leading law firm CRM's is Lexicata. A CRM built by lawyers for lawyers that can be customized to the specific needs of your practice.
As a legal marketer, I recognized Lexicata for its ability to help lawyers track and streamline the on-boarding of prospective clients and the advantages that offers.
Upon that initial phone call or email, your administrative assistant can run through a quick and easy, prospective client contact form. Gather important contact information and other details, including if you wish – How they found you – My particular pain point as a legal marketer and the genesis for this blog post. If you don't measure it – You can't improve it and Lexicata gives you the tools to track your advertising efforts so you know what is working.
While lawyers are great communicators, ironically, client communication is often an area that lawyers are criticized for. Beyond streamlining client intake and lead tracking, Lexicata helps automate client communication by making it easy to send follow-ups, appointment reminders, progress reports and retainer and other forms that can be E-signed.
Another advantage is Lexicata's unique workflow pipeline dashboard that tracks everything from initial client contact to resolution.
Lexicata is a robust, law firm specific, CRM platform with features well beyond the scope of this blog post. In short, if you are interested in organizing your firm's client data, increasing your firm's efficiency and a tool to help grow your bottom line, I would encourage you to check out Lexicata – View a demo video and get in touch with one of their product specialists.
They just launched version 3.0 and offer monthly, no obligation, educational webinars that do a deep dive into the platform and its capabilities. Click here to register for the next webinar.
We can help you! Whether you are a sole practitioner or a law firm with offices across Canada, our national online lawyer directory,
toplawyerscanada.ca
; and our related municipal based lawyer directories, give you the exposure you need in a competitive legal marketplace.
Contact us today!
(Note: This is an unsolicited blog post. No remuneration or consideration has been provided or promised. Simply created to speak to the pain point and importance of the intake process and my belief in tools like this to help lawyers succeed and grow their practice.)
Image provided by LoveLuck via FreeDigitalPhotos.net

1535 total views, 1 today