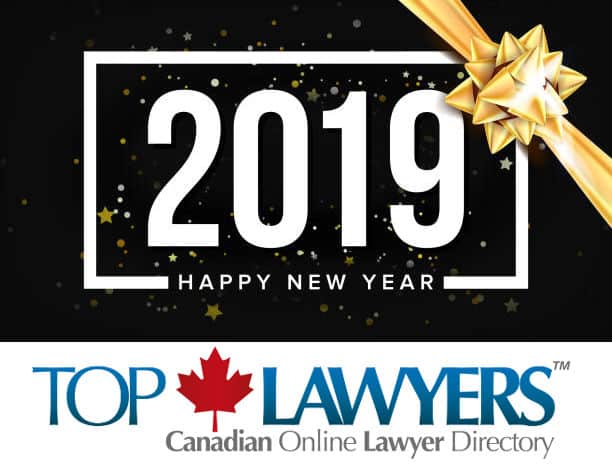 2018 was a year of fortuitous developments that positions us for an exciting 2019.
In mid 2018, Top Lawyers incorporated and was partially acquired by Growth Engine Media.
Growth Engine Media is a boutique marketing agency in Toronto. Amongst other services they provide "beginning to end" solutions for business marketing and brand growth.

The President of Growth Engine Media, Alyn Glazerman has an extensive background in Internet and television advertising. From his experience in Canadian television network advertising to his management role in regional sales at ReachLocal, now part of the USA Today Network and itself, recently acquired by Gannett.
Alyn brings a proven track record of building businesses and brands and growing his client's bottom line profits.
"We've watched this lawyer directory dominate search results for lawyers in Canada. Not just for weeks or months but year after year – They outperformed and delivered page one results for lawyers listed with them. A significant feat in the ultra competitive legal vertical. The ROI for lawyer business development is there. I recognize potential when I see it and we entered a strategic partnership with Top Lawyers."

– Alyn Glazerman on the acquisition of Top Lawyers
Jim Lorefice, now president of Top Lawyers Inc. brings over two decades of experience in web development and SEO marketing for Bay Street law firms. In 2010 he founded and launched Top Lawyers.
"Before "Local Search" was even a term, I recognized early the importance of the "micro" in search and that it would transition to hyper-local. We made a plan, consulted members of the legal community, launched and delivered excellence.

We didn't invent the lawyer directory "wheel" with Top Lawyers – We just developed a "tire" that gives experienced lawyers the improved online mileage / visibility they deserve.

It is very rewarding from a personal perspective to have an idea and execute on it in a manner that garners the accolades of the lawyers we serve and recognition from an industry leader like Alyn."

– Jim Lorefice
As we enter 2019 – The best is yet to come. Watch for new developments and services to help lawyers market and grow their practice.
Taking a look back on the year that was on toplawyerscanada.ca we are happy to report, once again our year over year traffic in 2018 was up and we continue to achieve enviable, page one search results, for the lawyers listed with us and the highly competitive search phrases important to their practices.
Our top 10 most searched for lawyers by category in 2018 where:
We wish you all good health, good fortune, happiness and prosperity in 2019 and beyond. Happy New Year!
(Note: Source = Google Analytics. Other pages have higher traffic, i.e. individual lawyer pages, but these are our top category pages 2018.)
We can help you! Whether you are a sole practitioner or a law firm with offices across Canada, our national online lawyer directory,
toplawyerscanada.ca
; and our related municipal based lawyer directories, give you the exposure you need in a competitive legal marketplace.
Contact us today!
1916 total views, 1 today