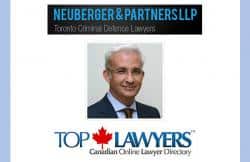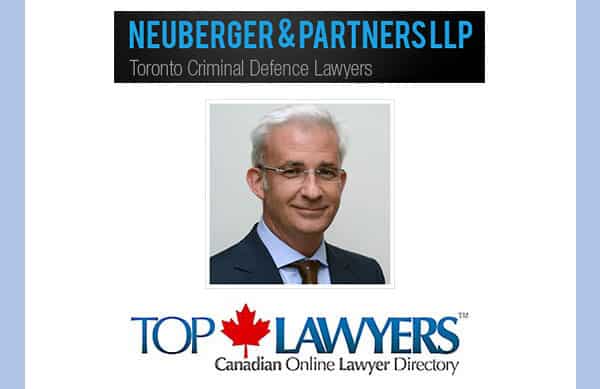 Top Lawyers™ is delighted to welcome Joseph A. Neuberger to the Toronto Criminal Defence Lawyers section of our website.
Mr. Neuberger has more than 23 years of experience handling criminal defence cases. He is certified by the Law Society of Upper Canada as a Specialist in Criminal Law.
He meticulously researches, investigates and prepares for every case and works tirelessly towards achieving the best possible outcome supported by the facts and evidence of each case while delivering the highest standard of service to his clients.

To learn more about Mr. Neuberger's experience, the types of cases he handles and how he can help you, please click here.
Whether you are a sole practitioner or a law firm with offices across Canada, our national online lawyer directory,
toplawyerscanada.ca
; and our related municipal based lawyer directories, give you the exposure you need in a competitive legal marketplace.
Contact us today!
More: Top Toronto Criminal Defence Lawyers >> Toronto Criminal Defence Lawyer
2365 total views, 3 today