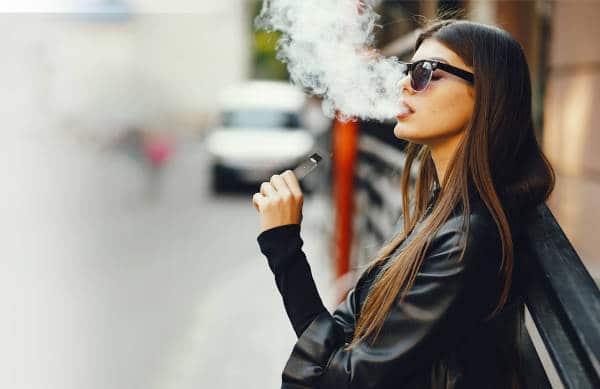 Why is JUUL Facing So Many Lawsuits?

JUUL Vape Lawsuit Canada – JUUL, the popular e-cigarette manufacturer that controls roughly 75 per cent of the Canadian market, has experienced significant public backlash over the past several months. Vaping – the practice of inhaling and exhaling aerosol produced by a device, often an e-cigarette, that heats e-liquid until it vaporizes – has been legal in Canada for years, but its popularity, particularly among young people, exploded following JUUL's emergence.
Since then, JUUL has become an avatar for everything – real or perceived – that is wrong with the vaping and e-cigarette industries: the health problems, the addiction, the deceptive marketing, and the targeting of teens and non-smokers. Outrage over several of these issues became so strong that it provoked a series of aggressive lawsuits. The US states of California, New York, North Carolina, and the District of Columbia have sued Juul Labs, the manufacturer of JUUL, for 'viral marketing [that] contributed to the surge in underage vaping by teens in the district and across the U.S.,' per CNBC.

On a more plaintiff-focused scale, several litigation law firms have filed claims against JUUL, including at least one international mass tort JUUL lawsuit representing clients in Canada and the United States. Toronto's Neinstein Personal Injury Lawyers and Florida's Domnick Cunningham & Whalen are inviting anyone who has experienced physical, emotional, or behavioural symptoms associated with JUUL to submit a free and confidential case review.
What Do These Lawsuits Allege?
Most lawsuits against JUUL allege one or more of the following:
a) That JUUL aimed to attract young people and non-smokers, despite identifying as its key demographic cigarette smokers who are trying to quite tobacco
b) That JUUL specifically marketed to young people through flavoured pods, trendy influencer partnerships, and bright and fun advertising
c) That JUUL failed to adequately warn users about potential health effects, most notably nicotine addiction.
While JUUL can be an effective tool for tobacco smokers looking to transition away from cigarettes, it isn't harmless. A single JUUL pod, which is meant to last days but can be consumed at whatever pace the user pleases, can contain as much nicotine as a pack of cigarettes. JUUL also delivers nicotine at higher concentrations than traditional vaping devices.
The nicotine issue is especially pressing given JUUL's popularity among teens. According the United States' National Institutes of Health (NIH), 37 per cent of 12th grade students vaped in 2018, up from 28 per cent in 2017. And in Canada, the Canadian Cancer Society found that vaping rates among 16- to 19-year-olds jumped 74 per cent between 2017 and 2018, from 8.4 per cent to 14.6 per cent.
If you JUUL, have ever JUULed, or know someone who JUULs, consider reaching out to a personal injury lawyer engaged in a JUUL lawsuit if you are experiencing negative physical or mental health effects. You may be entitled to compensation. Learn more about Neinstein Personal Injury Lawyers' lawsuit here.
2326 total views, 1 today