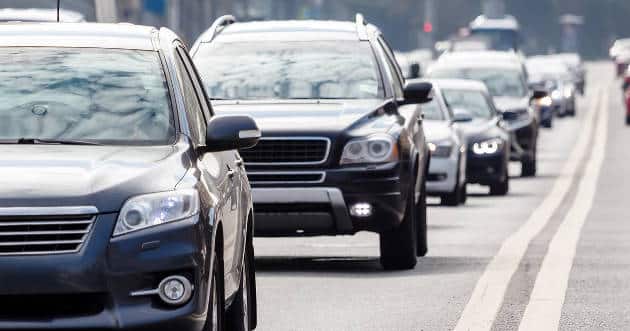 As most in the legal and insurance industries are aware, in 2016, the Ontario government rolled back auto insurance coverage for catastrophic injuries from $2M to $1M. It was up to consumers to purchase enhanced insurance benefits to extend coverage to the previous protection levels. I wrote a short post about those insurance changes and my experience at the time.

Well, it is that time of year for us again. My auto insurance is up for renewal and I thought I'd write a short, layman's, follow up on the topic.
In the 2019 Ontario Budget, the Doug Ford government rolled out, "Putting Drivers First: A Blueprint for Ontario's Auto Insurance System." Among the many changes is the welcome announcement that default SAB coverage for auto accident injuries meeting the catastrophic threshold will be restored to the pre-2016 level of 2 million dollars.
Where Are We With Enhanced Insurance Coverage for Catastrophic Injuries Now?
The 2019 "Blueprint" referenced above is still a work in progress and yet to be fully implemented.
At the time of this writing – It is still up to consumers to purchase enhanced insurance benefits for adequate coverage / protection in the event of catastrophic injury.
Despite the commendable and concerted efforts of OTLA and the Ontario personal injury bar as a whole, I fear many consumers are still unaware of ability/need to buy enhanced SABS to guard against catastrophic injuries resulting from motor vehicle accidents. As any personal injury lawyer will tell you, especially those experienced in litigating catastrophic brain injury and catastrophic spinal injury claims, future care costs are enormous.
My insurance just renewed. Enhanced insurance benefit protection costs increased slightly again this year. Now approx $130 more/yr (vs $80 originally in 2016).
While none of us like to pay more for things, the enhanced benefits are still cheap given the added protection provided.
The Takeaway – Same in 2019 as 2016
I would encourage all Ontario drivers reading this to call your auto insurer and increase your coverage. The additional protection obtained in comparison to the extra premium paid is cheap and – in the event of the unthinkable – You will at least have funds available to provide for your medical, rehabilitation and attendant care needs.
We can help you! Whether you are a sole practitioner or a law firm with offices across Canada, our national online lawyer directory,
toplawyerscanada.ca
; and our related municipal based lawyer directories, give you the exposure you need in a competitive legal marketplace.
Contact us today for details
or click here and
join up right now
!
Related Categories in this post:
+ Toronto Personal Injury Lawyers
+ Insurance Claim Lawyers Toronto

1390 total views, 2 today