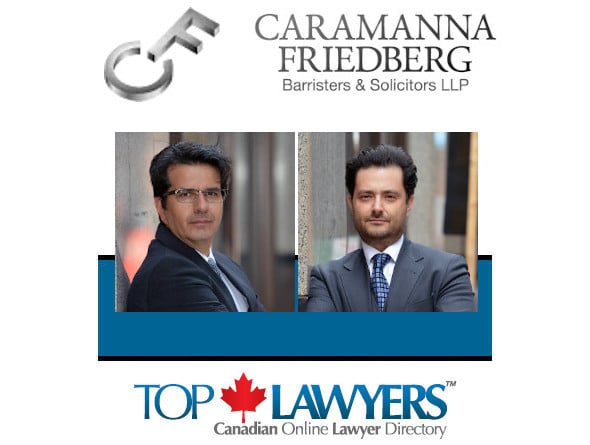 We are delighted to welcome the name Partners from one of Ontario's leading criminal defence law firms.
Each of them has 25 years of experience and track records of exceptional legal outcomes achieved on behalf of clients facing serious criminal charges as well as professional and regulatory legal issues.
We are delighted to welcome Salvatore Caramanna and Matthew Friedberg of Caramanna Friedberg LLP..
To discover more about these lawyers and their experience, please see their profiles:
Salvatore Caramanna
+ Toronto Criminal Lawyer
+ Oshawa Criminal Lawyer
Matthew Friedberg
+ Toronto Criminal Defence Lawyer
+ Brampton Criminal Defence Lawyer
Whether you are a sole practitioner or a law firm with offices across Canada, our national online lawyer directory,
Top Lawyers ™
; gives you the exposure you need in a competitive legal marketplace.
Join today!

Related categories in this post:
– Criminal Lawyers Toronto
– Oshawa Criminal Lawyers
– Criminal Lawyers in Brampton