Barrie Criminal Defence Lawyers
Contact These Barrie Criminal Defence Lawyers (1)
Barrie Criminal Defence Lawyers
Charged by police in Barrie?
If you have been arrested and charged, it is in your best interest to consult and retain an experienced criminal lawyer in Barrie.
These criminal lawyers in Barrie represent clients charged with criminal code and other offences including Highway Traffic Act (HTA) charges and fines requiring their appearance at the Barrie Courthouse or elsewhere.
Featured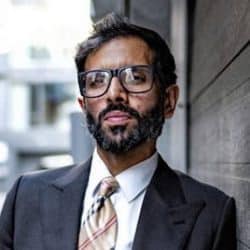 Barrie Criminal Lawyer – Mustafa Sheikh Based in Richmond Hill Serving Barrie, All Central and Southern Ontario Criminal Lawyer in Barrie Mustafa Sheikh has […]
January 13, 2021
1969 total views, 1 today