Scarborough Criminal Defence Lawyers
Contact These Scarborough Criminal Defence Lawyers (1)
Scarborough Criminal Defence Lawyers
Charged by the police in Scarborough or anywhere in Toronto / GTA?
Your best defence is an experienced Scarborough criminal lawyer. If you have been charged criminally anywhere in Toronto or the GTA you will want to retain a criminal lawyer to defend yourself against the enormous resources of the Crown.
The defence lawyers here all have a wealth of experience defending clients. Discover more about their experience and how these criminal lawyers in Scarborough can help you.
Top Lawyers™ pro tip - Also see:
- Sexual Assault Lawyer in Scarborough
- Domestic Abuse Lawyer in Scarborough
- Criminal Lawyers in Newmarket
- Criminal Lawyers in Oshawa
- Criminal Lawyers in Mississauga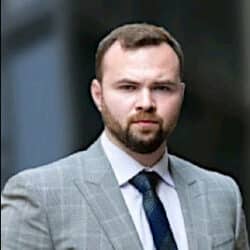 Scarborough Criminal Defence Lawyer – Igor Vilkhov Strategic and Determined Advocacy for Those Facing Criminal ChargesServing Clients in Scarborough and the GTA Igor […]
May 10, 2023
323 total views, 2 today