Toronto Commercial & Civil Litigation Lawyers
Contact These Toronto Commercial & Civil Litigation Lawyers (2)
Toronto Commercial Litigation Lawyers
Toronto Civil Litigation Lawyers
A Top Lawyers listing of commercial and civil litigators in Toronto
  
If money makes the world go around, commercial litigation lawyers help keep the Earth properly aligned on its axis. Their involvement in matters such as incorporating, contracts, property, insurance, financing, competition, merger and acquisitions, intellectual property and more help keep your commercial enterprise running smoothly. When necessary, a commercial litigation lawyer can help enforce their client's business rights through the courts.
Similarly, civil litigation lawyers help protect the rights of individuals through negotiation or, if necessary court action.
The commercial lawyers / civil lawyers below have a wealth of experience and expertise and have successfully represented individuals, families and business clients ranging from sole-proprietorships to multi-national corporations.
Featured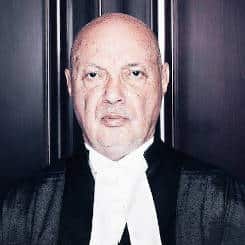 Toronto Civil Litigation Lawyer – Howard C. CohenHelping Those Embroiled Civil Litigation Matters Throughout the GTA Year Called to the Bar: 1978 Howard Cohen […]
July 21, 2020
526 total views, 0 today
Featured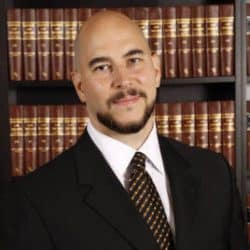 Toronto Commercial Litigation Lawyer | Toronto Civil Litigation Lawyer Serving Clients in Toronto, the GTA, and Throughout Ontario Yan David Payne Year Called to […]
April 21, 2020
1158 total views, 0 today
Today's Most Viewed Lawyers
Most Popular Canadian Lawyers on Top Lawyers Based on Total Page Views
Experienced Lawyers Best Able To Help With Your Legal Needs
One of the things that differentiates Top Lawyers from other directories is our exclusivity. As our name suggests, we only list experienced lawyers that meet strict, minimum practice, experience and/or recognition requirements.
These requirements include:
(One or more of the following)
Queen's Counsel (Q.C. Designation)
Recognized as a "Certified Specialist"
Partner in a Law Firm
Member in Good Standing
10+ Years Practice Experience

What does this mean to you, the general public?
You can have confidence in selecting and retaining the experienced lawyers listed here. They have "Been there. Done that" and bring their considerable knowledge and skill to support every case they undertake. After all...
"When you really need a lawyer - You want a Top Lawyer.™"
Top Lawyers Canada on Twitter