Toronto Tax Lawyers
Contact These Toronto Tax Lawyers (1)
Tax Litigation Lawyers Toronto
Individuals, businesses, corporations and even non-profit and charitable organizations face regular scrutiny from the Canada Revenue Agency (CRA) to ensure we are all paying our fair share as prescribed in Canadian Tax Law.
If the CRA discovers discrepancies in your tax filings, it has broad powers to compel corrective measures including punitive fines. But the CRA is not always right - you can fight the taxman. An experienced tax appeal lawyer is your best shot at success in tax audits, tax court appeals and negotiation back tax owing and fine payments.
Contact the below tax litigation and CRA appeal lawyers.
Featured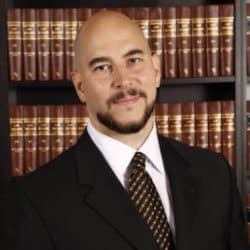 Toronto Tax Lawyer – Yan David Payne Serving Clients in Toronto, the GTA, and Throughout Ontario Year Called to the Bar: 2003 Mr. Payne […]
April 14, 2020
2643 total views, 0 today