Barrie Manslaughter Lawyers
Experienced lawyers identified as 'Barrie Manslaughter Lawyers' (1)
Barrie Manslaughter Lawyers
Charged with Manslaughter in Barrie? Manslaughter is one of the most serious charges a person can face. It is broadly defined as: "A homicide committed without the intention to cause death."
There are may nuances to defending manslaughter and homicide charges.
You will want to consult a manslaughter defence lawyer in Barrie with a track record of success in fighting homicide and manslaughter charges.
Featured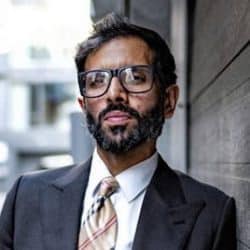 Barrie Criminal Lawyer – Mustafa Sheikh Based in Richmond Hill Serving Barrie, All Central and Southern Ontario Criminal Lawyer in Barrie Mustafa Sheikh has […]
January 13, 2021
1790 total views, 0 today