Catastrophic Injury Lawyer Brampton
Experienced lawyers identified as 'Catastrophic Injury Lawyer Brampton' (1)
Catastrophic Injury Lawyer Brampton
"Catastrophic Injury" the name says it all. These are the worst types of injuries that can befall someone. Think Brain Injury, Spinal Cord Injury and other types of trauma that result in impaired cognitive function, paralysis and limb loss.
While these injuries can be stabilized - they cannot be fixed - and result in a lifetime of disability and extraordinary future care and needs costs.
"Catastrophic" is also a legal definition in Ontario motor vehicle accident insurance that represents a threshold that entitles "Catastrophically injured" accident victims to access a higher level of compensation.
Featured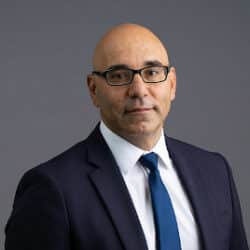 Brampton Personal Injury Lawyer – Salvatore Shaw Serious Injuries Require Serious Legal Representation Year Called to the Bar: 2000 Salvatore Shaw is a partner […]
July 4, 2022
1194 total views, 1 today